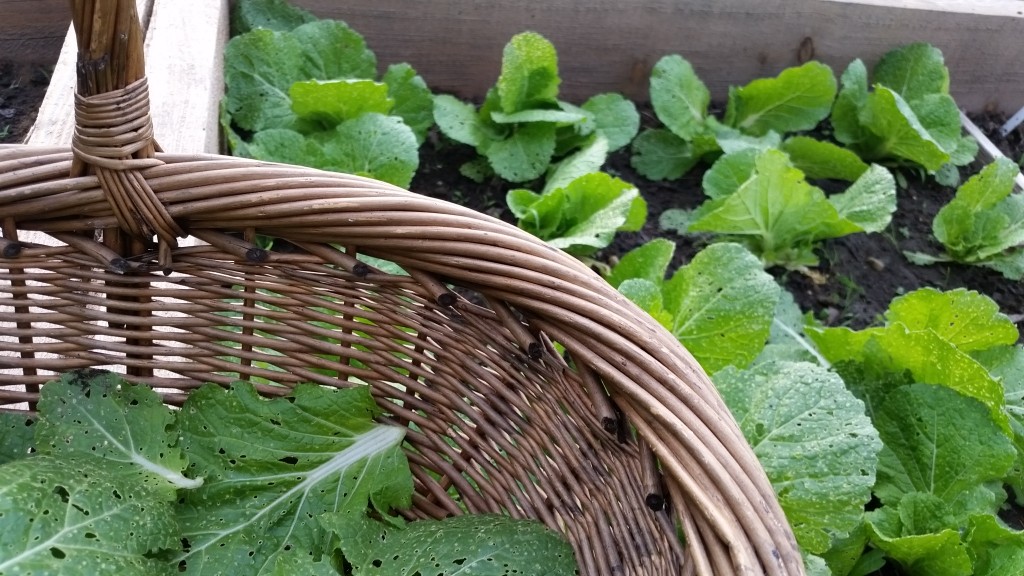 What are we eating at The Garden at 485 Elm?
Chinese cabbage (pictured)
Chives & chive flowers
Dandelion greens
Herbs:  Cilantro, lemon balm, oregano, rosemary, three kinds of sage, tarragon, German & broad leaf thyme, peppermint, and spearmint
Kale
We'll have radishes in a week and peas in two to three weeks.
What's delicious in your garden?