Our first big garden work party of the season! It was a gorgeous sunny day, so comfortable for gardening. We knocked off the entire to-do list. Of course, now we have a whole new to-do list to tackle.
French sorrel: Eat it as a salad green, flavorful soup herb, and whatever other way you enjoy it. This lemony, delicious, healthy, self-seeding perennial herb is also first crop that's ready to eat as the season begins. It's also just about the last one available before we put the garden to bed.
We've further reduced the amount of grass that needs mowing by laying coffee bags around the four growing beds outside the garden fence. Wood chips delivered to us by Vermont Expert Tree and Landscaping hold down the bags and make fine walkways. These boxes contain garlic and walking onions (a perennial scallion-like onion), some of the only crops the local critters won't chomp.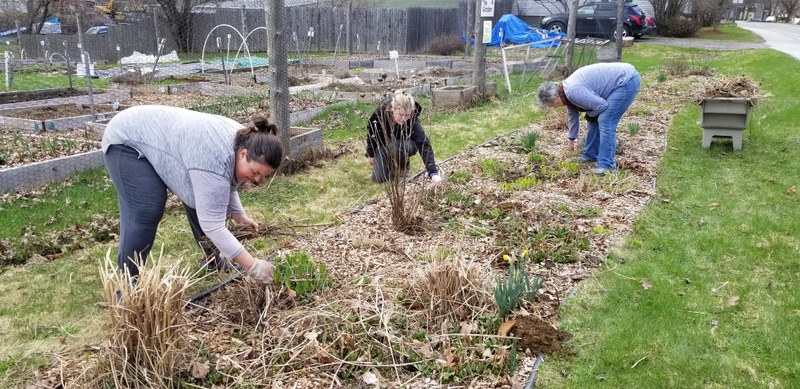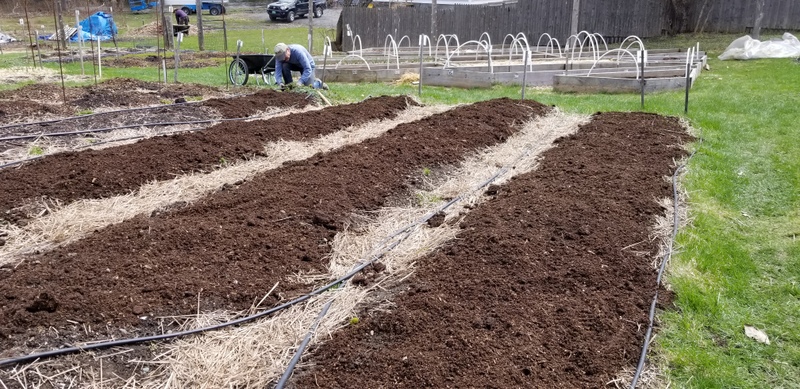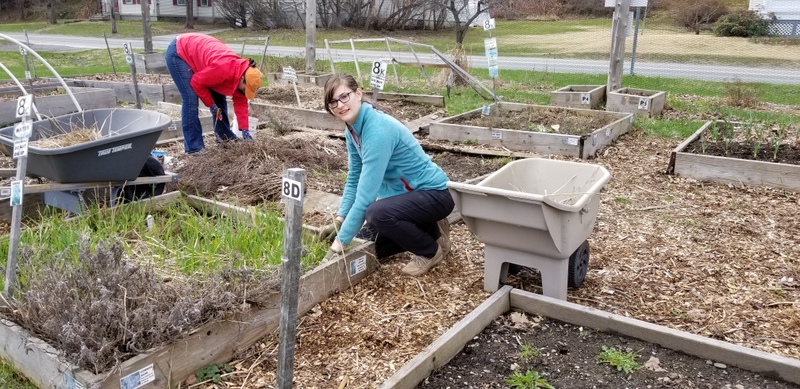 The tomatillos are self-seeding. Gardeners are pulling out the woody stalks from last year's plants. But they're leaving the wispy, globular husks containing the tiny seeds that will become this year's tomatillo crop.