Here's a word from the garden's donation team leader, Caitlin Roseen.
The first garden donation of 2019 is in the books! This beautiful bunch of garlic scapes was given to Bethany Bowl, which is one of the free community lunch programs in Montpelier. The lunch coordinator was thrilled to receive the more than three pounds of scapes, as she had many recipes in mind.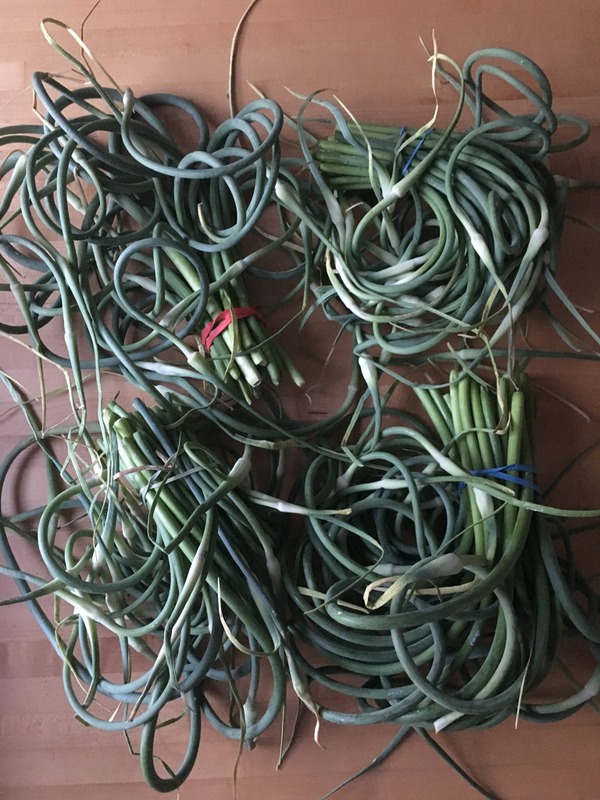 She also told me: "It's really important to us to serve fresh produce and we are very limited to what we can get."
What produce from our garden could nourish our neighbors next?