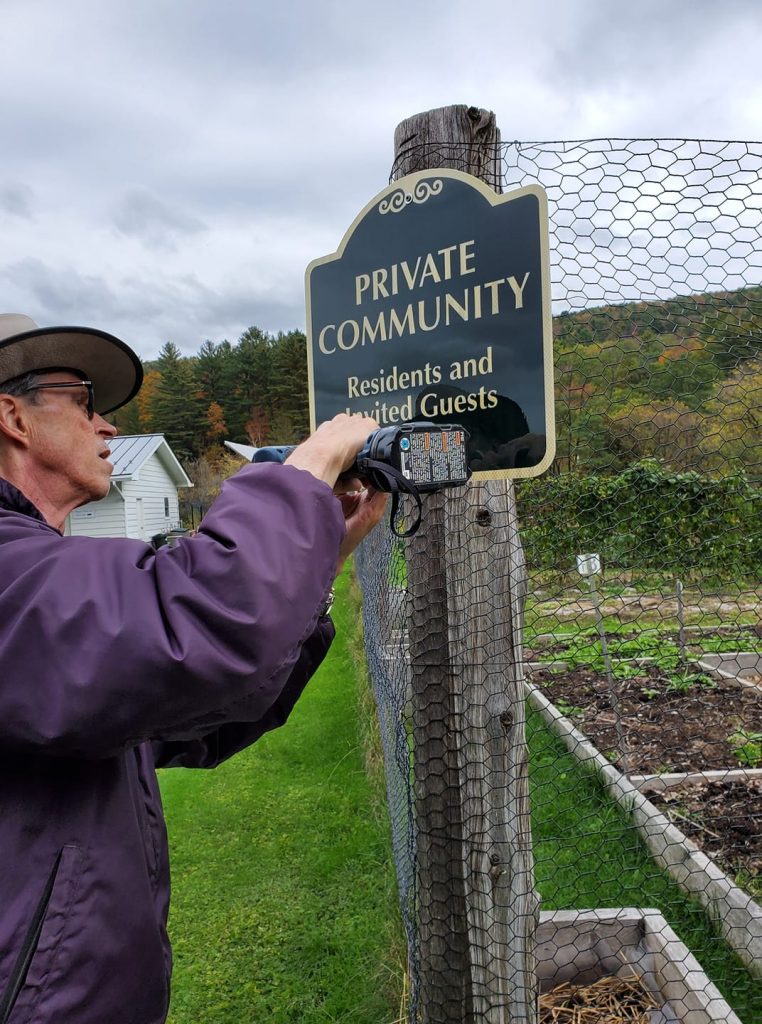 This is a hospitable garden. Neighbors, friends, family, and clients of the onsite business are welcome here. Anyone can ask to visit or discuss joining as a gardener.
There are limits.
A few weeks ago as I pulled into the driveway, I saw two people down by the garden well pump. I walked over to say hello and found two teen boys washing their muddy mountain bikes. Their reaction to my appearance was only slightly sheepish.
I was flummoxed. I asked if this looked like a public facility. They replied that there was no private property sign. Well, now there is.
This isn't the only community garden where people have confused "community" with "public." A Bennington, Vermont, community gardener told me that two people who lived nearby would regularly stroll through the plots and help themselves to gardeners' attractive and painstakingly grown produce.
Because a community garden is for the community, right?
Almost.
In a community garden, a group of people grow food together in an agreed-upon organizational structure. Some are arranged so gardeners each grow their own plot or, as in this garden, gardeners grow together collectively. Community gardens may be on private property or on sites provided by municipalities.
Community gardens are available to the people who have permission to be there.
You might be welcome. Please ask.