Giving Food on Giving Tuesday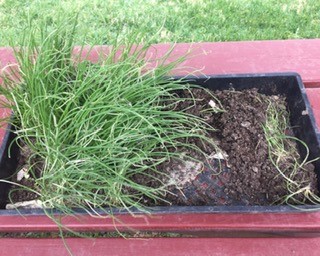 Caitlin writes:
These onion starts will be offered to shoppers along with seed packets for various types of vegetables and plants that the pantry recently received. While dropping these off, a shopper waiting in line called out, "Oh wow. Are those onion seedlings?!" We then chatted about growing technique and the joy of harvesting onions at the end of the season. Needless to say, that shopper left with a big bunch of the onion starts.
This marks our garden's second donation of 2020 and the first donation from this gardening season's crops. Earlier this year, we brought a large bunch of last season's garlic to the Montpelier Food Pantry. I look forward to sharing even more of our garden's abundance with our neighbors at the Food Pantry and other local sites as the season continues.