Transplanting Edible Perennials
Today we relocated two perennials: asparagus and French sorrel. The right time is when the roots are robust but the plant hasn't yet done much leafing.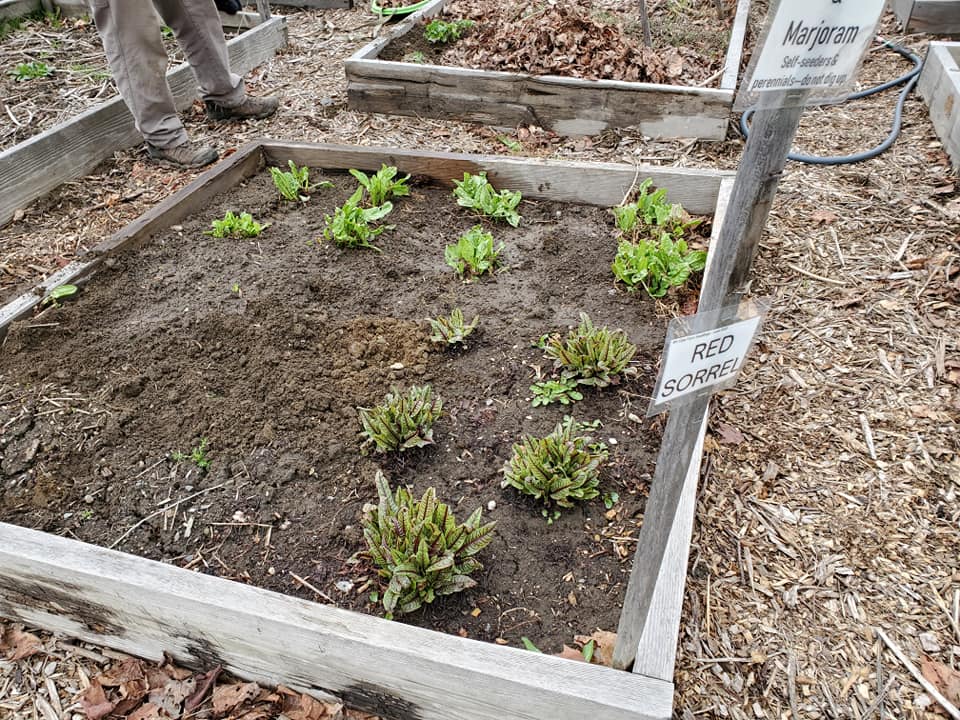 As promised, French sorrel transplantation. Until today, the green plants in tidy rows at the back of the box were mostly one big plant. Watch the video to find out how we do it and other fun garden facts.