Maturity came early to French sorrel, chives, Good King Henry, and a few other perennial and self-seeding plants. Suddenly, the garden is bursting with fresh food.
With nearly twenty gardeners' households harvesting crops, how do we share the food? When everyone grows one huge garden together, instead of individual gardeners each duplicating the same set of crops from one bed to the next, there's more food for everyone. The key? Harvest so plants keep producing.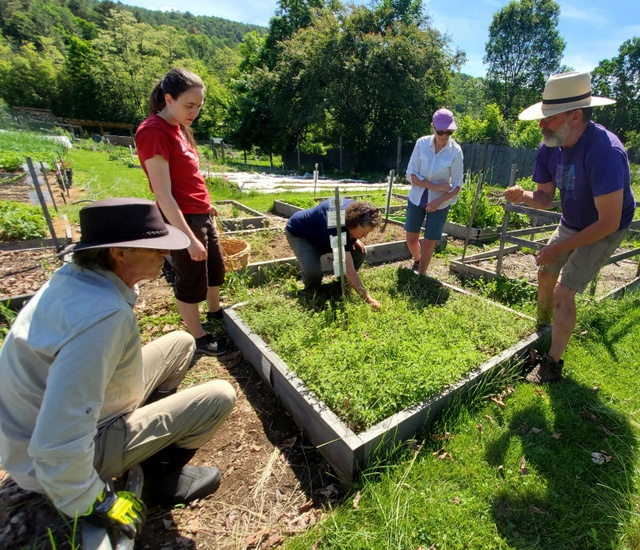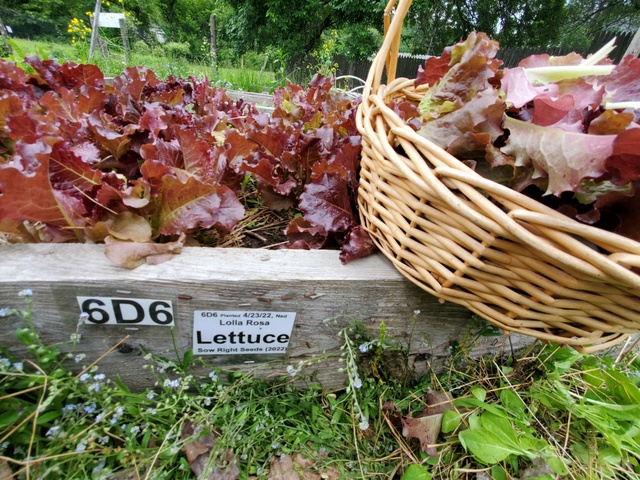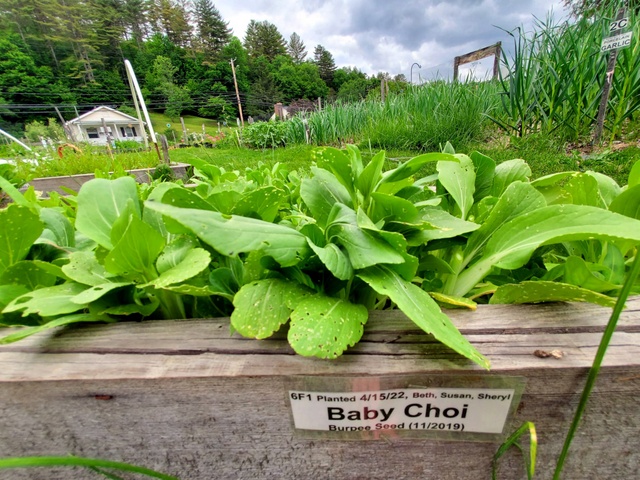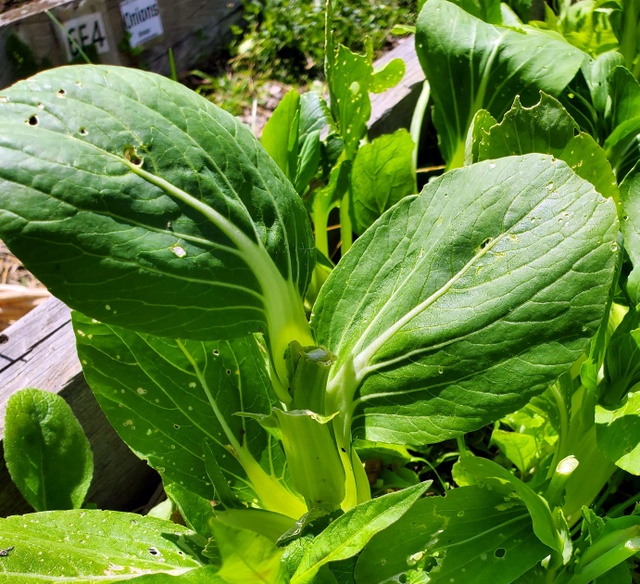 About that harvesting technique: Here's how to do it and how not to do it. On the left is baby choi—a tender, tasty Asian green—that's had its center leaves pulled. That reduces the lifespan and productivity of the leafy greens we all share. Note that the baby choi plant on the right has had it's outer leaves pinched off, leaving a healthy core. That technique works to increase the health, lifespan, and productivity of lettuces, kale, cabbages like baby choi, and so many other plants we share here.