Last season a gardener scored edamame seed, which can be hard to come by. Perhaps you've eaten edamame at a Japanese restaurant. You might have been served a steaming plate of salted pods for eating the tender legumes within. That's an experience the garden now allows people to enjoy at home.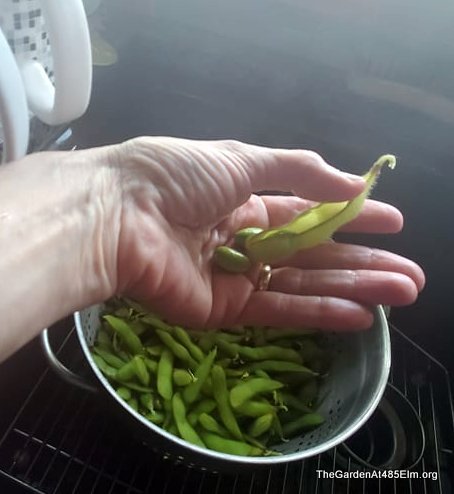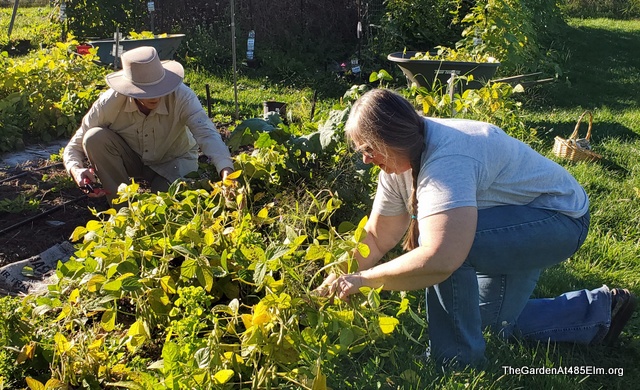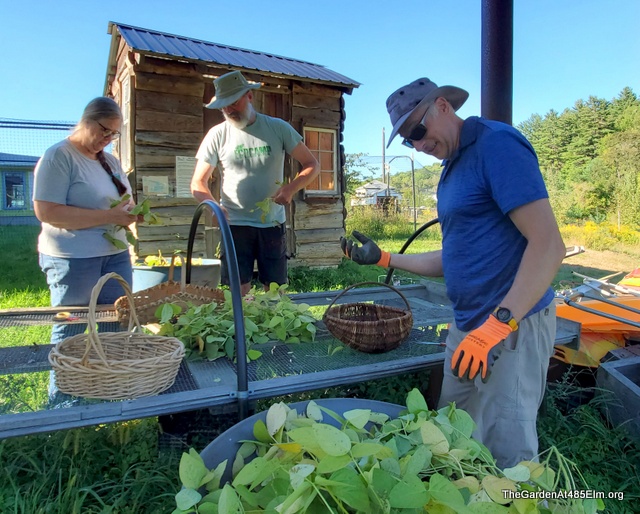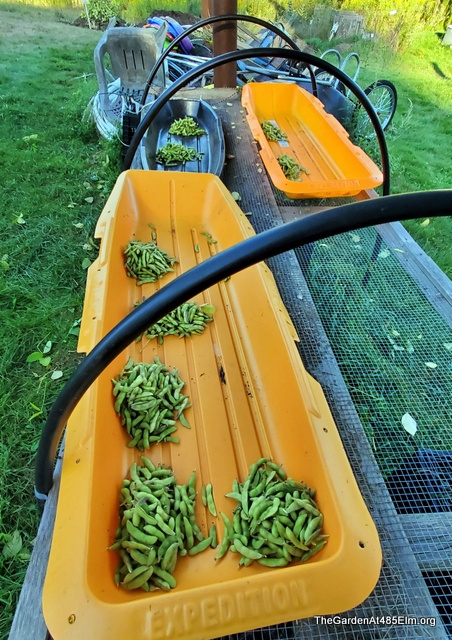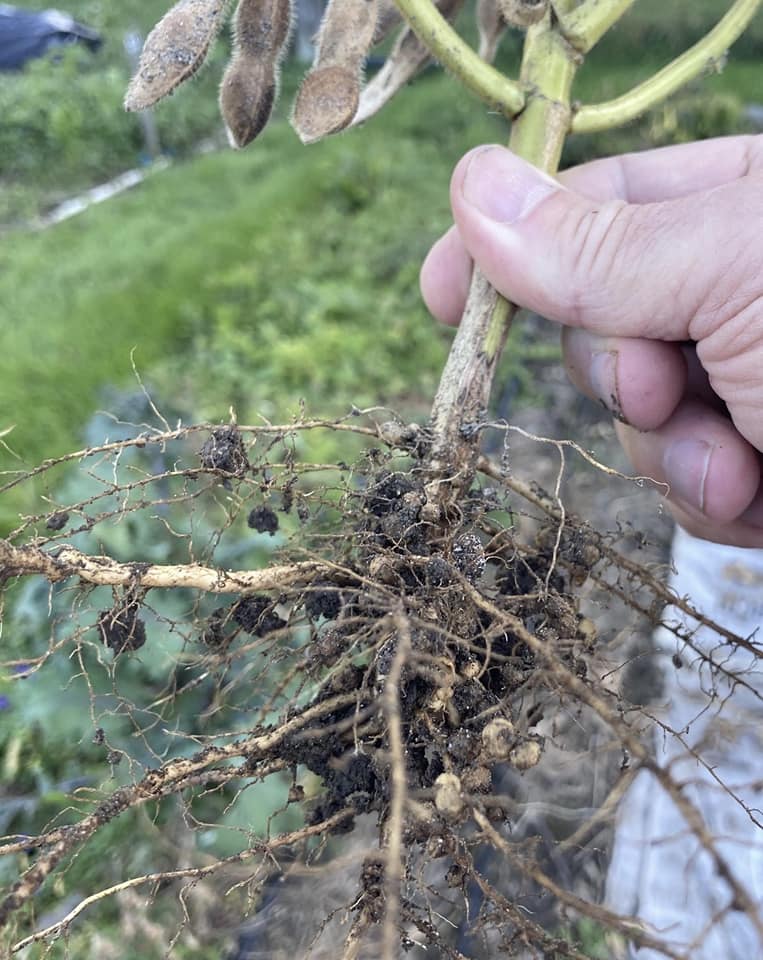 Here's what the garden's edamame team leader wrote about this crop.
When we harvested the edamame, we selected some for eating fresh and protected some of the most robust plants to save for seed stock. (Edamame seed has been tricky to get for years.)
We left perhaps 20 plants to fully ripen and dry. After about a month, I collected the seed. Some of the pods had already begun to open (or dehisce) and scatter seeds, but not too much.
I cleaned the seeds and we now have 500 grams (about a pound, 16oz) of edamame seed.
In 2022 we didn't have much to plant but I estimated that we would need ~2 oz per row. We planted two rows. Next season we could try planting three rows, planted 2 weeks apart. We have the 6 oz of seed stock it would take to do that.
The remaining seed is in the refrigerator, reserved as 2024 planting stock. In fall 2023, we can collect seed for 2025.