Gardeners have planted peas, greens, radishes, and more. Their tender seedlings will attract flea beetles and other beings who, like us, enjoy fresh, delicious food. Gardeners cover the planted beds with Reemay, or acid-free garden fabric, to give the plants a chance to grow larger and stronger before exposing them to the wider world.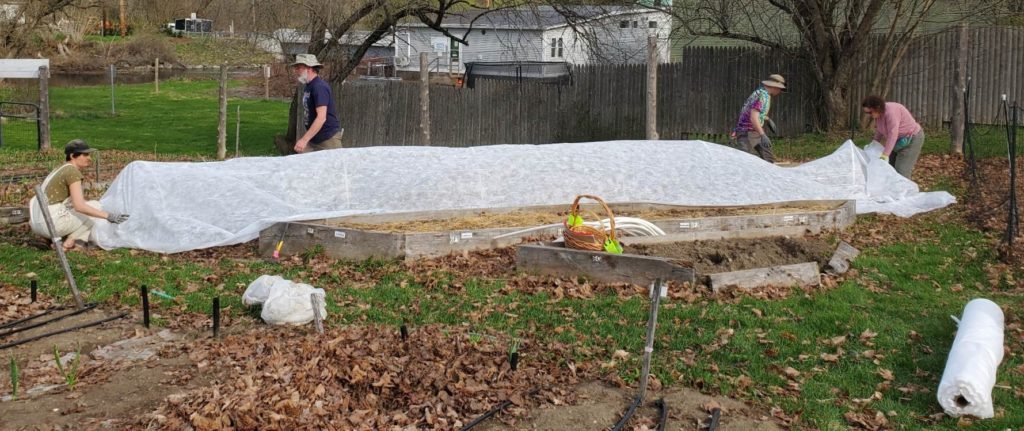 These boxes have PVC hoops secured on small pieces of rebar to hold the fabric up over the soil surface.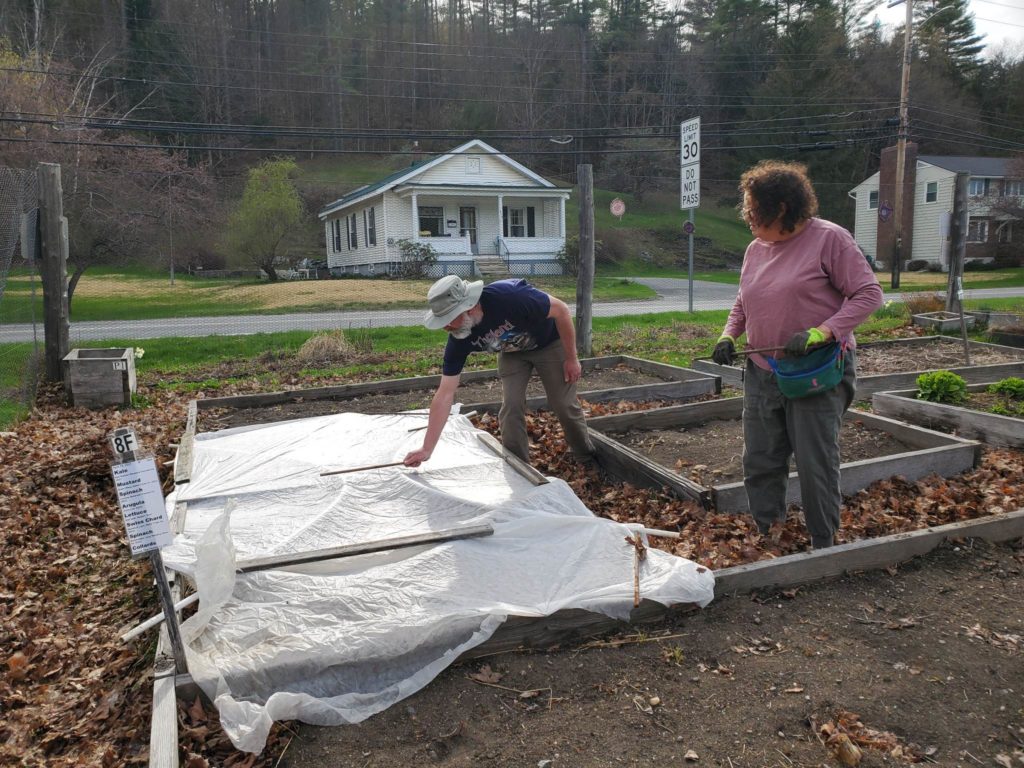 This box has fabric laid directly over it, just a smidge above the soil level. We'll see if results vary by technique. But will that be what makes the difference? The beds covered in varying ways are in different parts of the garden and contain different crops.
In both cases, the fabric allows rain and streams from hand-watering by hoses or watering cans to permeate the fabric and irrigate the plants.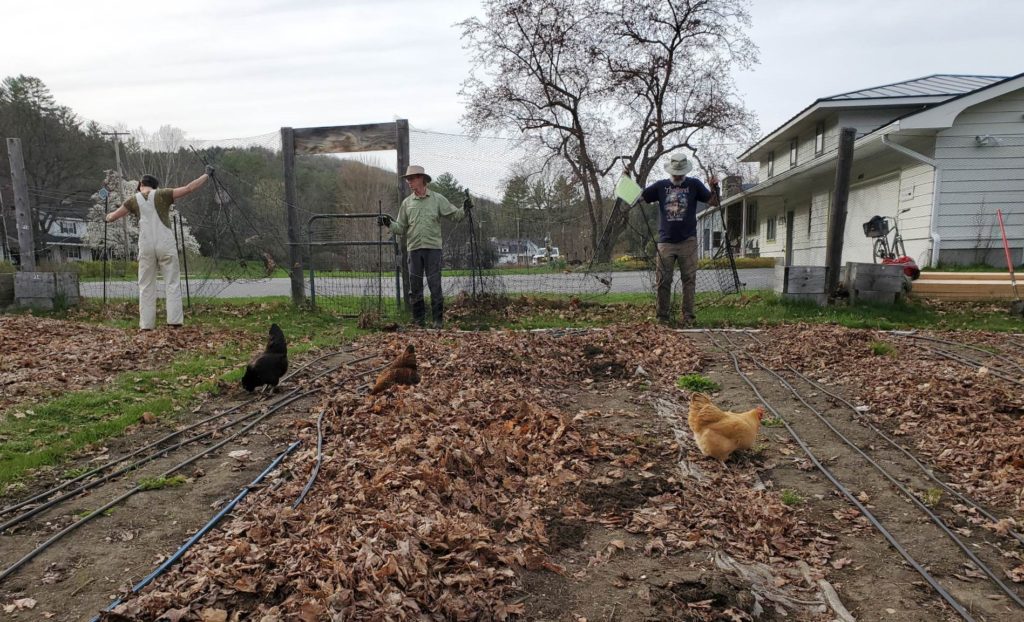 Meanwhile, gardeners move the fence, giving our three visiting chickens, Aster, Ophelia, and Winifred, exciting new territory to peck, fluff, kick, and search for tasty insects.