The first step in planting potatoes is selecting the seeds.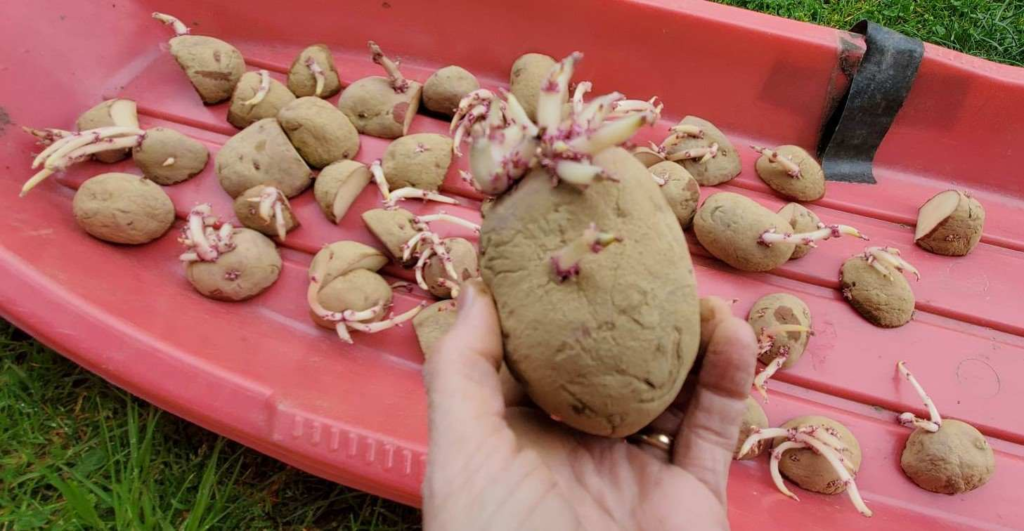 Seed potatoes are just potatoes that have started growing alien-looking tendrils and eyes. The more exciting looking, the more desirable for planting. Gardeners cut up the potatoes so that each piece has tendrils or at least three eyes.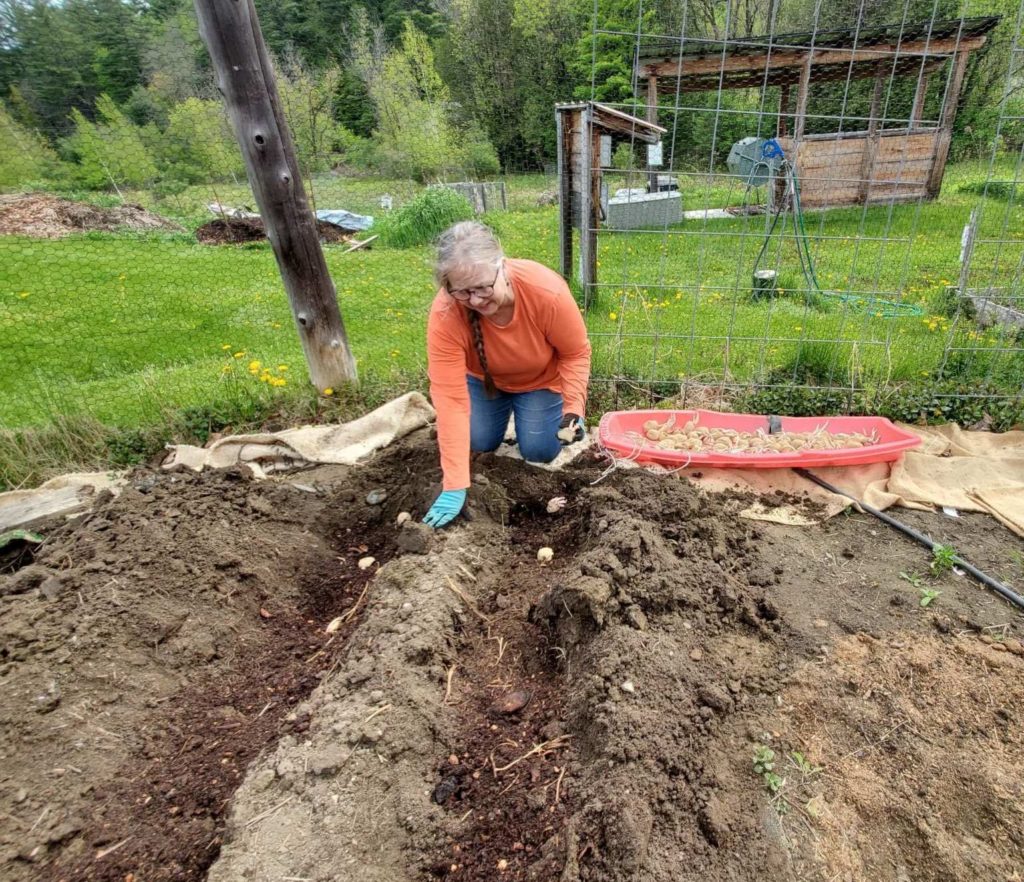 First, gardeners dig a potato furrow and shovel compost into it all the way down. Then they place each potato seed about a foot apart, as they'll grow into large plants. Another shovelful of compost covers each potato seed. Potatoes need a lot of nutrients to grow. Finally, gardeners rake earth over the furrows and water in the seeds.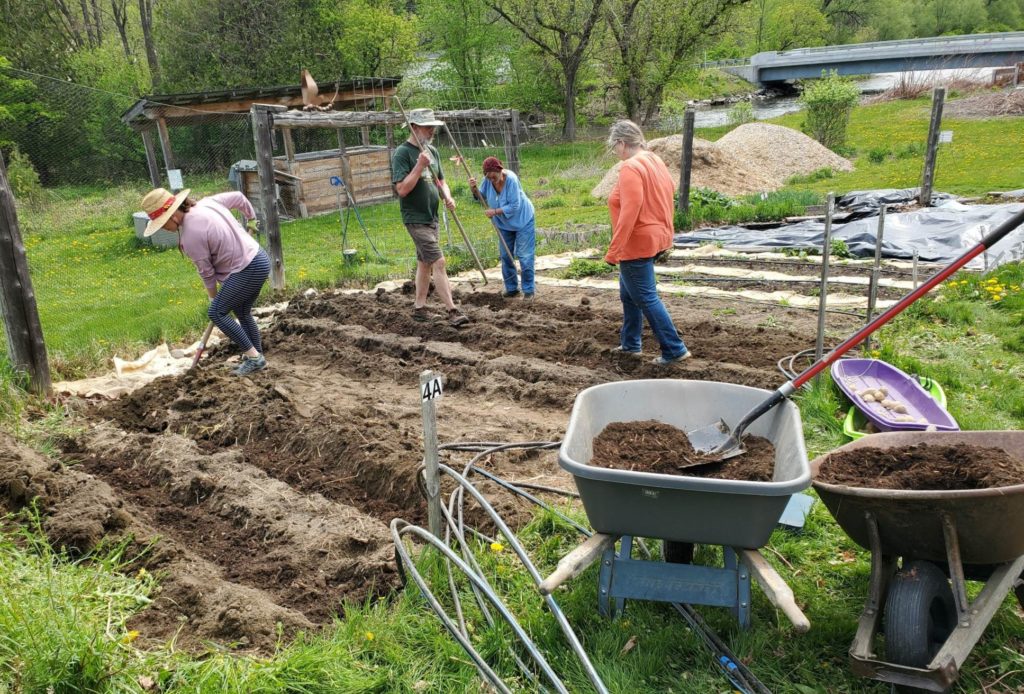 Planting potatoes takes a village of gardeners when you're planting for two dozen households!