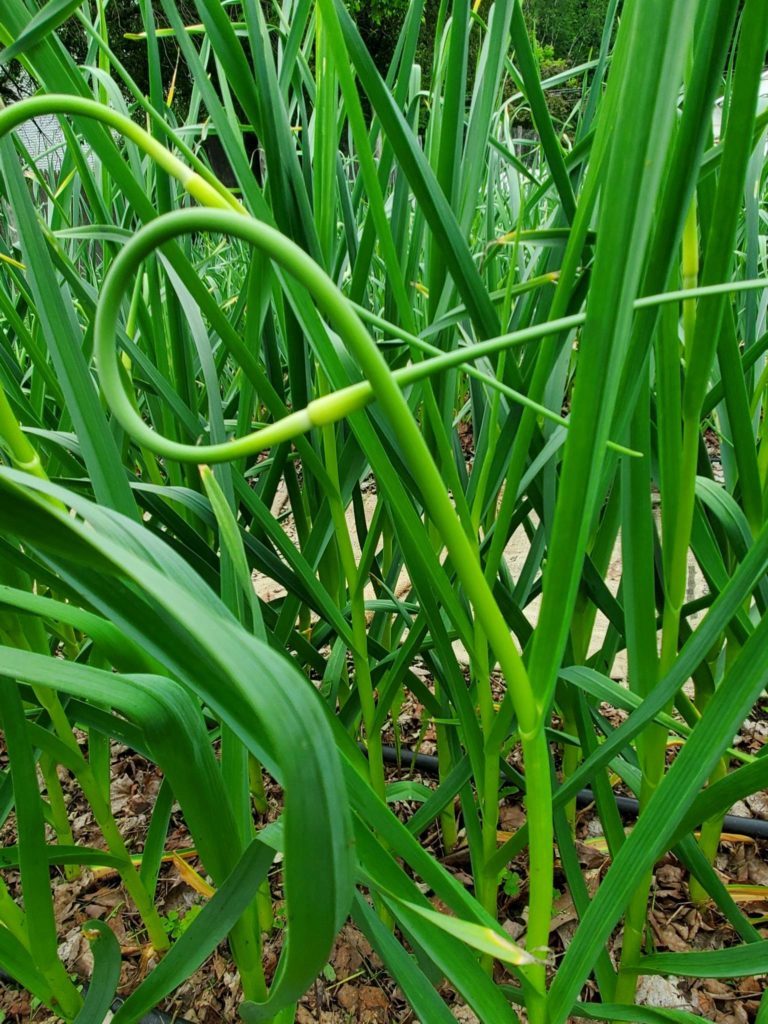 Each garlic plant is sending out a scape. Harvesting the scapes prevents the garlic from growing a big flower, which would draw energy away from the garlic bulb, our target crop.

When the scapes are mature as in the photo, gardeners snip or snap the scape off close to the plant without disturbing the leaves.
Scapes are delicious and mildly garlicky, nothing like cloves. Slice them into salads, add them to stir-fries, blend them into pestos and dressings, and more.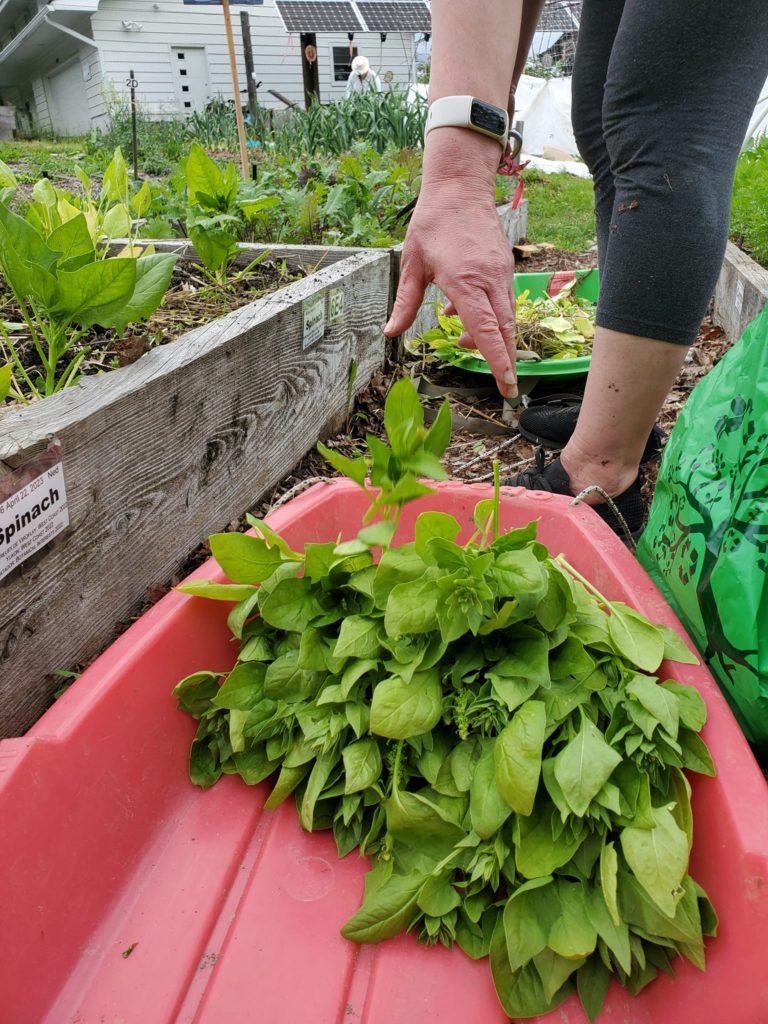 This spinach has just passed peak yumminess and is bolting, or flowering. When spinach and other greens are going by, gardeners harvest them entirely, take them home to eat, and replant the beds where they grew. Spinach like this is delicious in salads and tender in a quick stir-fry.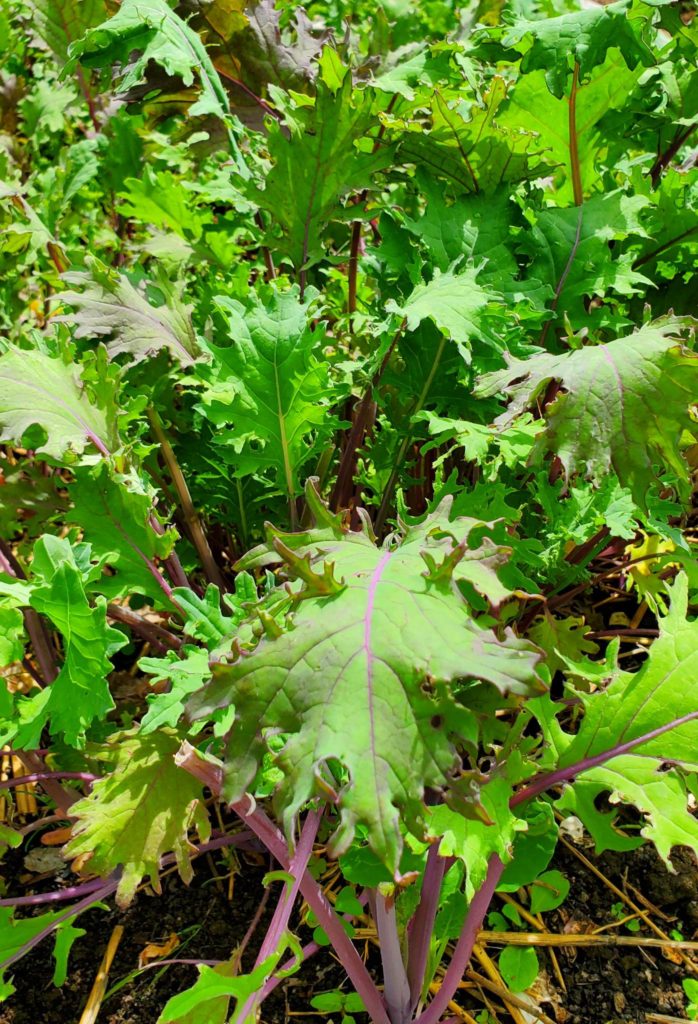 Harvesting and thinning greens to take home and eat is part of caring for them. When greens grow too close together, they can't fill out as much and sometimes get slimy. Harvesting all around the outside of each plant, leaving a core of six to eight healthy leaves in the center, keeps them growing and productive. When lettuce heads are crowding each other, harvesting the small ones that are preventing the larger ones from expanding yields delightful microgreens to eat.