The first big bundles of garden food for donation are on their way to Just Basics Inc., the Montpelier Food Pantry.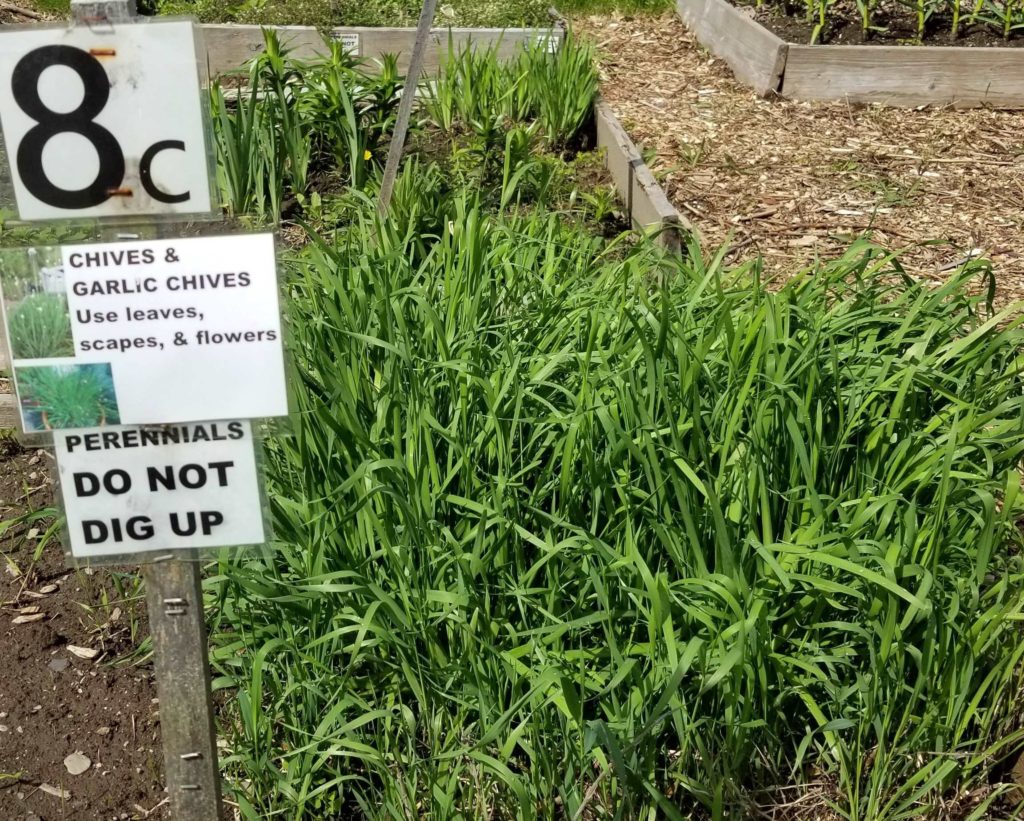 Growing a giant garden together means each bed is super productive. A box of chives produces a lot of chives, far more than even twenty-plus gardeners' households will consume. Plus chives, which are perennials, get cut back a few times each season so tender new shoots will grow.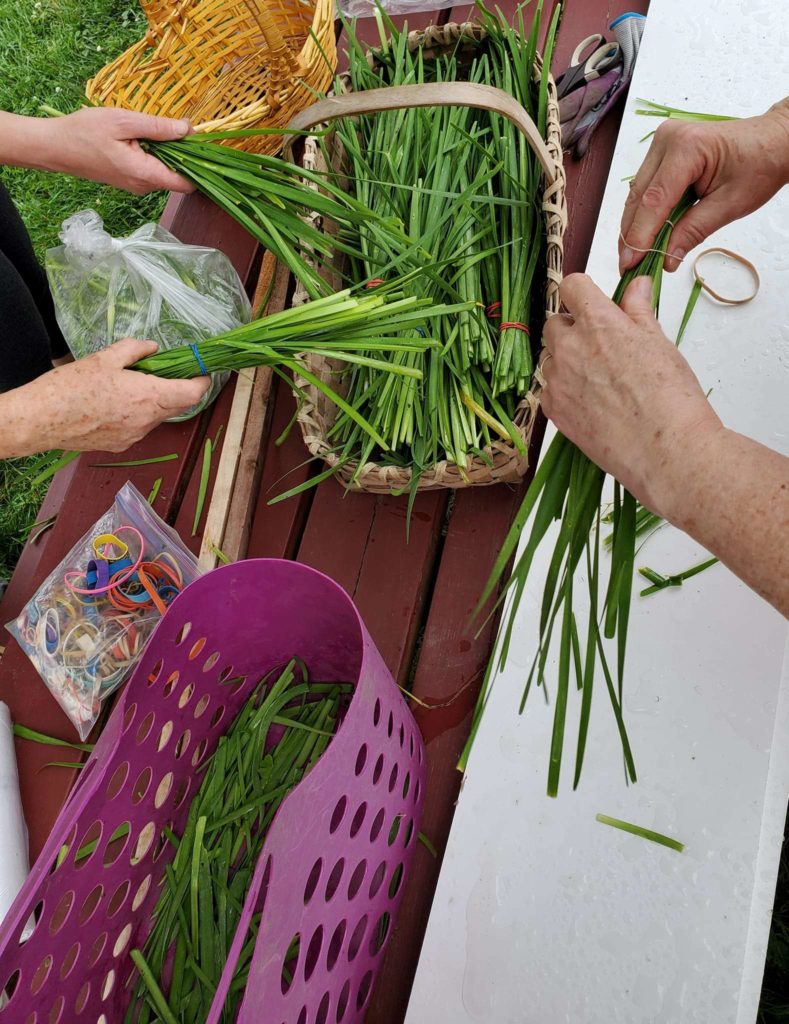 Gardeners snipped chives, picked out the grass, and banded them into serving-size bundles.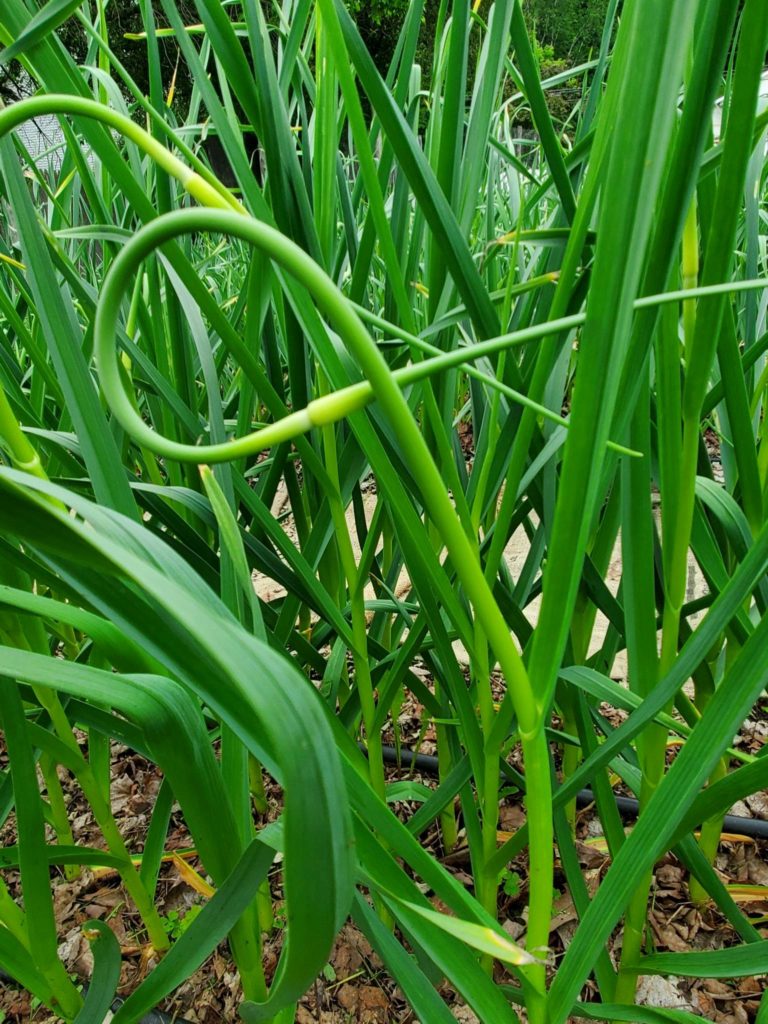 Clipping off garlic scapes at the base is part of growing luscious heads of garlic. Each garlic plant sends out a single scape that, left to grow, would turn into a lovely flower. That flower would draw energy from the garlic bulb underground, our target crop. Snipping off their stems yields tender, delicious, mildly garlic-flavored scapes to use in pesto, stir-fries, salads, and so much more. The scapes in the baskets and bag will be donated. And there's plenty left for gardeners to harvest (a task) and eat (a pleasure).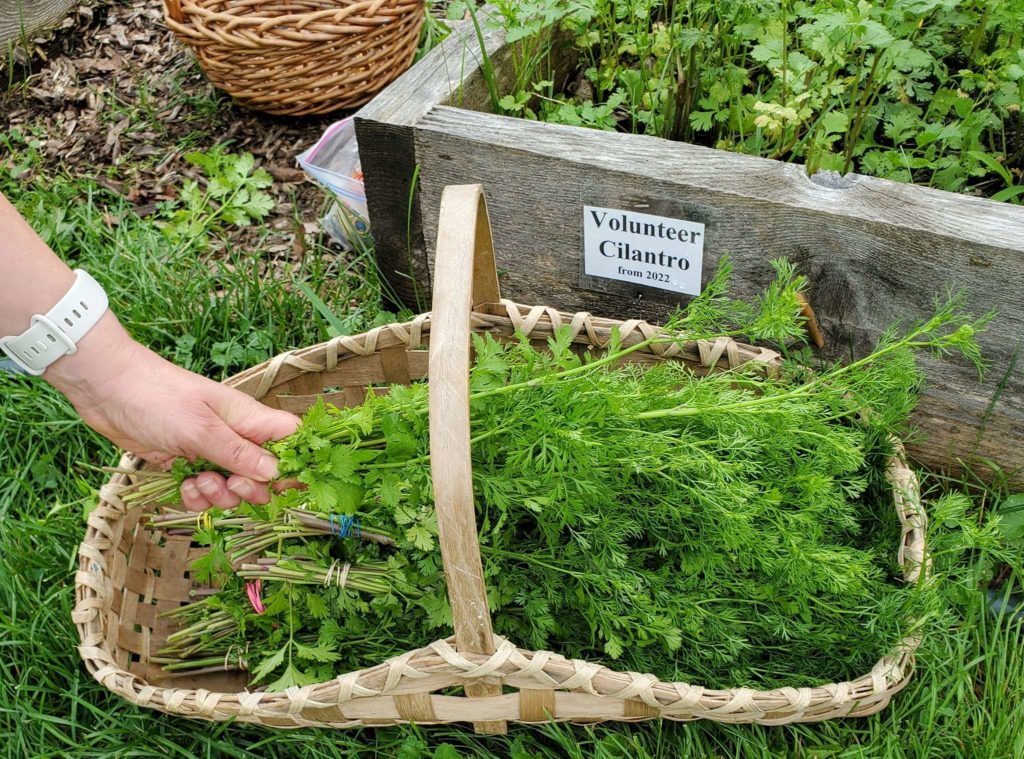 Gardeners harvested cilantro and sage too. Beautiful bundles are on their way to the food pantry. Two days later, after another gleaning, we brought over ten pounds of arugula, kale, lettuce, mustard greens, oregano, and more garlic scapes.