Potatoes are one of the crops we harvest all at once and divide among gardeners. The others are edamame, garlic, onions, and winter squash. Other share-divided crops, when we grow them, include Brussels sprouts, seed pumpkins, and peanuts.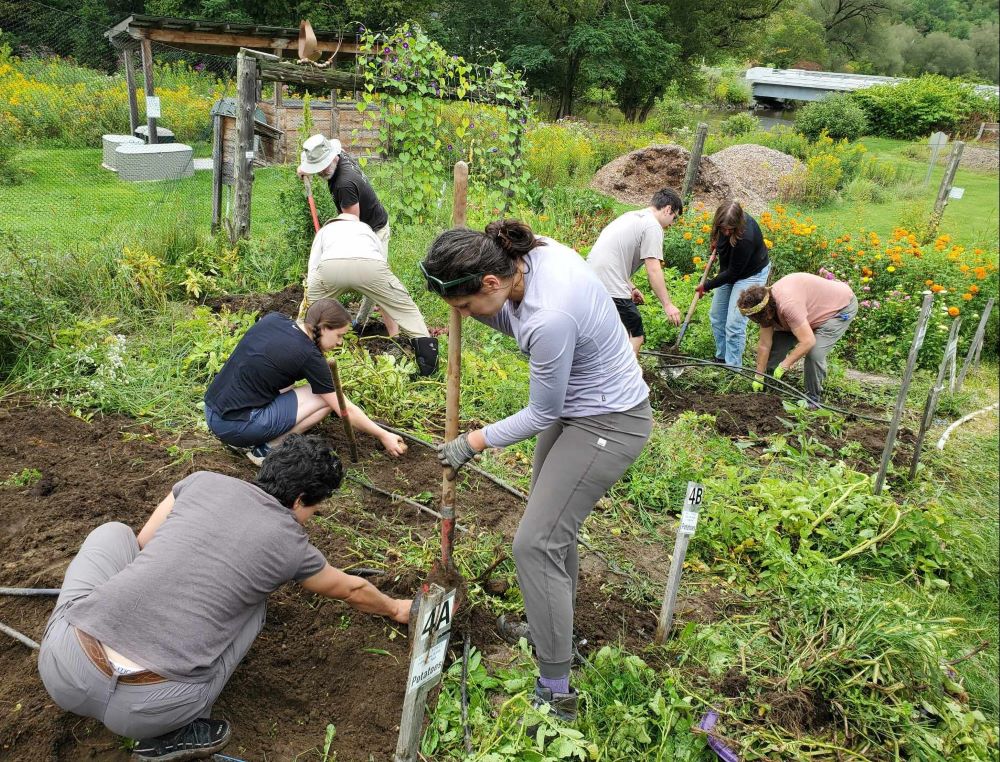 Potatoes took up four short rows and one long row in this season's garden. They grow underground and use the space efficiently, so harvesting this small area yields generous shares.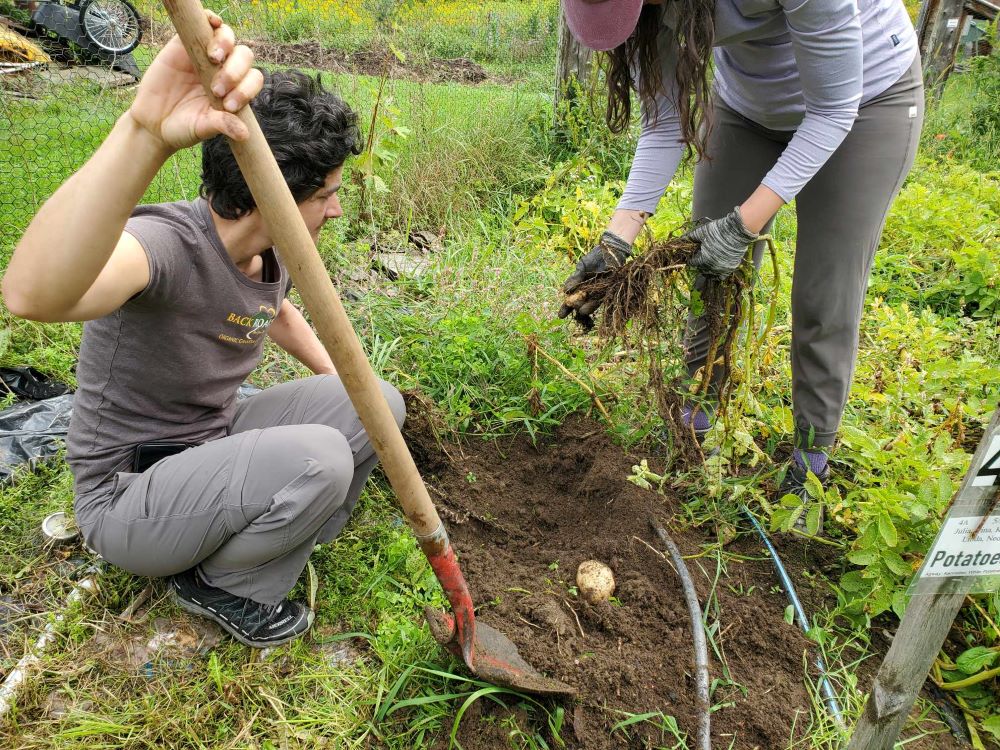 Gardeners dig in carefully several inches from the plant. It's impossible to tell from the surface exactly where the potatoes ended up growing, and shovel-chopped potatoes spoil quickly.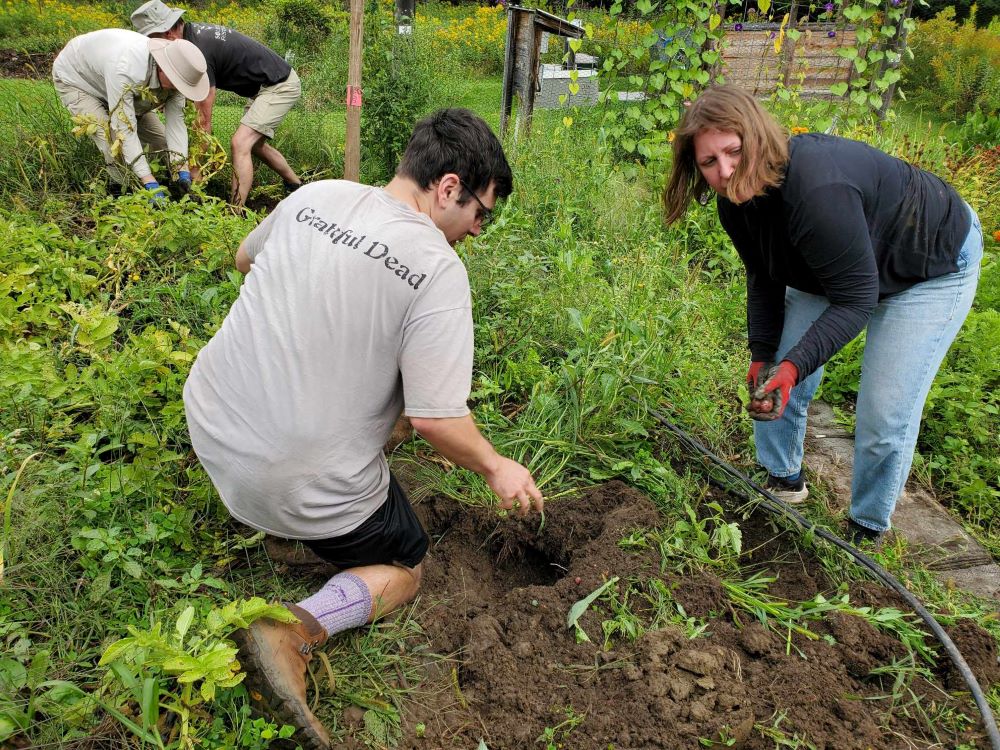 Gardeners work in pairs, one shoveling, one hand digging, and both moving potatoes handful by handful into wheelbarrows.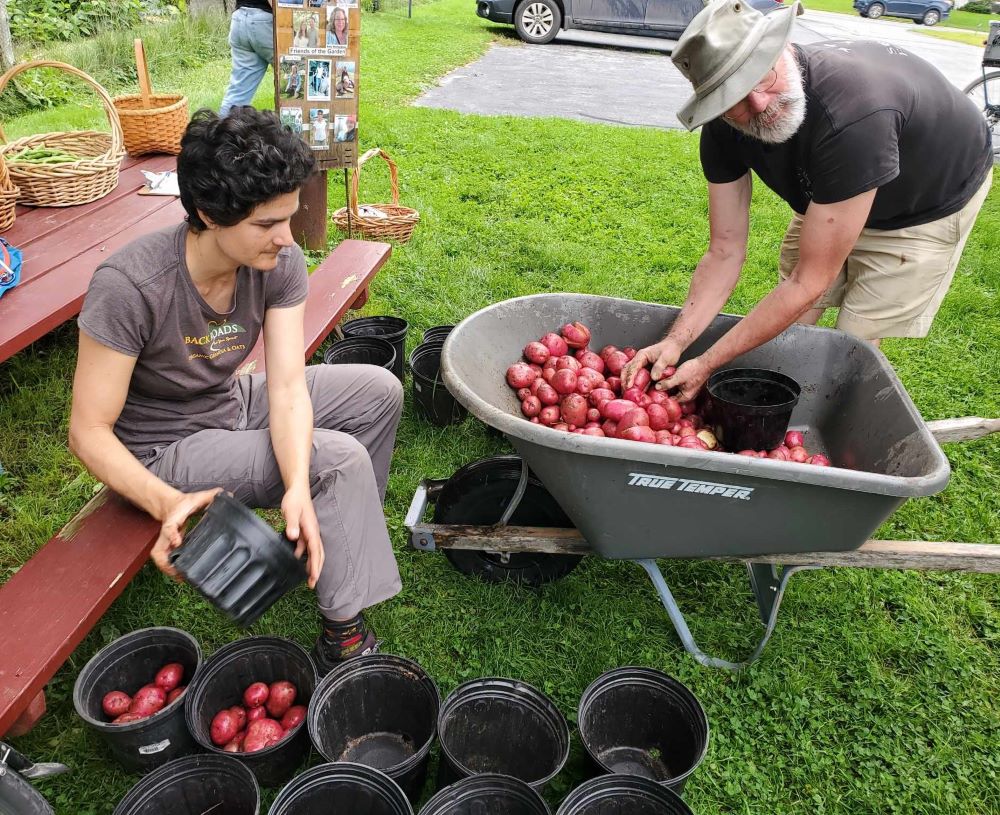 Each gardener household gets a bucket of white potatoes and a bucket of red and purple potatoes.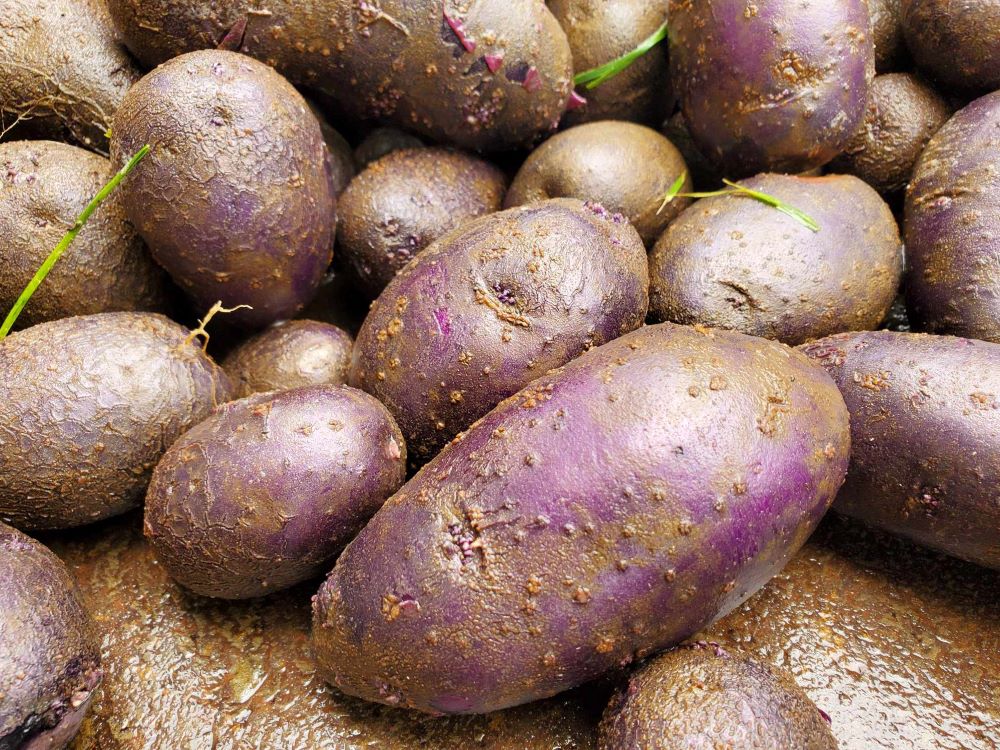 These beautiful purple potatoes are volunteers from last season! This year, we did nothing but a bit of watering and weeding and ended up with these luscious spuds.