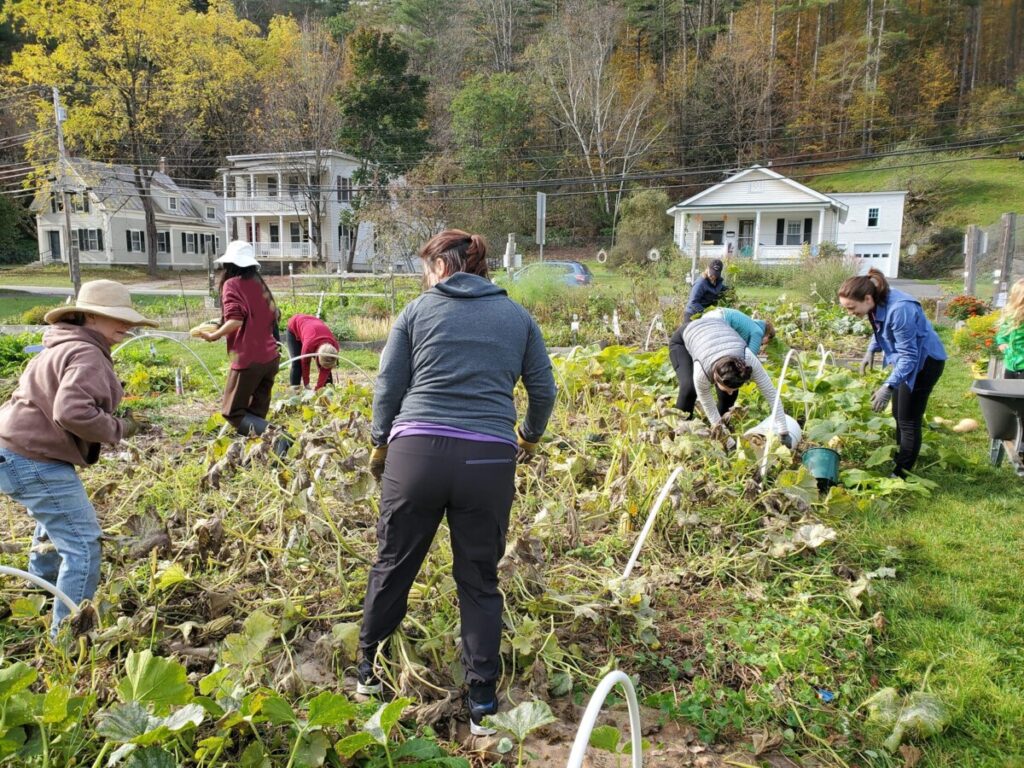 Winter squash harvest day comes before the first frost or after the squash have stopped maturing in each day's reduced sunlight and warmth. Gardeners harvested the squashes for sorting and distribution then pulled up the vines, which went onto the garden waste windrow.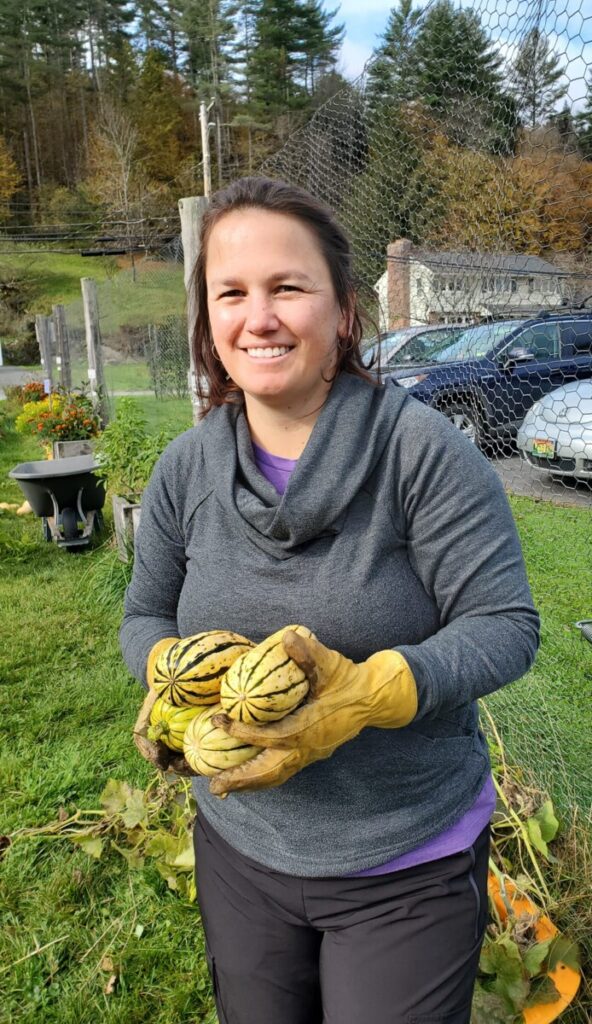 We grow three or four squash varieties each year. Delicious, versatile delicata is a favorite.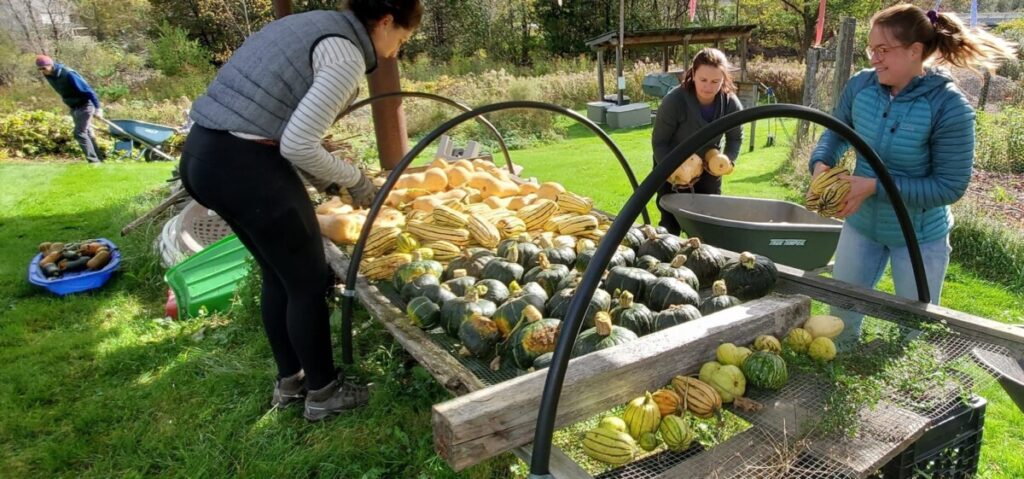 Gardeners arranged the squash by variety. From left to right, butternut, delicata, buttercup, and a grab bag of smalls. In the background to the left, a gardener dumps a load of squash vines onto the garden waste windrow. The windrow breaks down over time, and gardeners turn it over, moving it downhill, until the lowermost section is finished compost, which goes back into the garden to nourish the soil.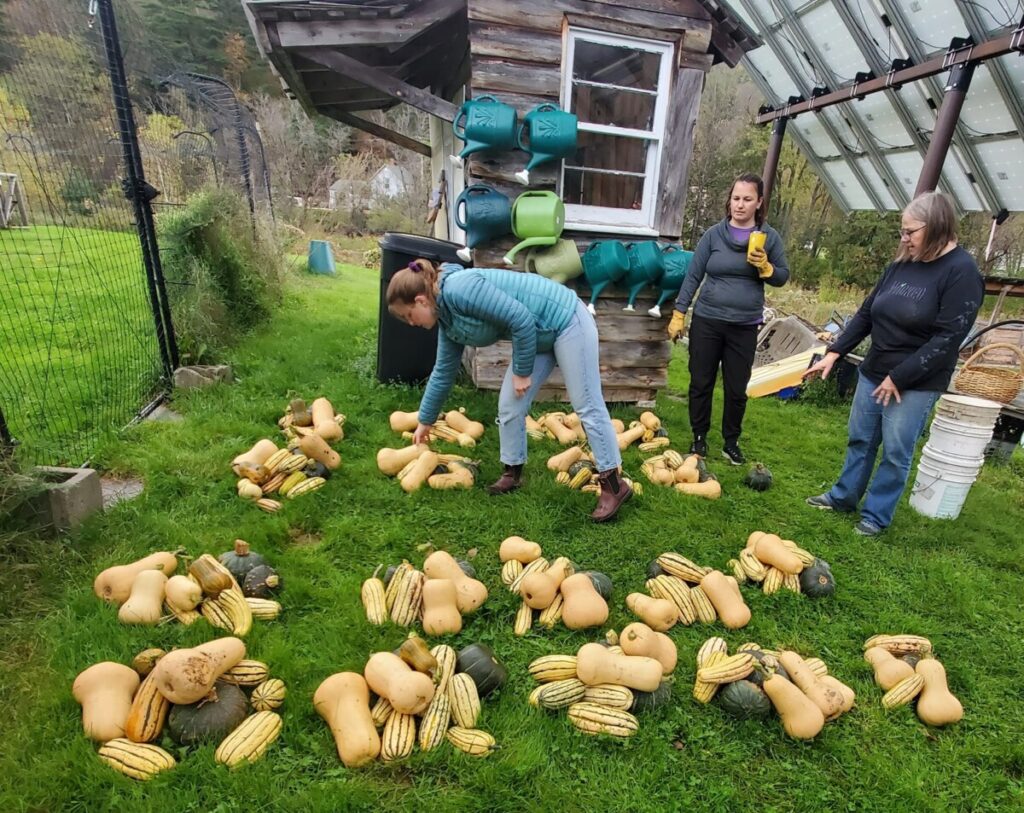 Gardeners divide the squash harvest into shares, one for each gardener (or household, if multiple gardeners here share a dwelling).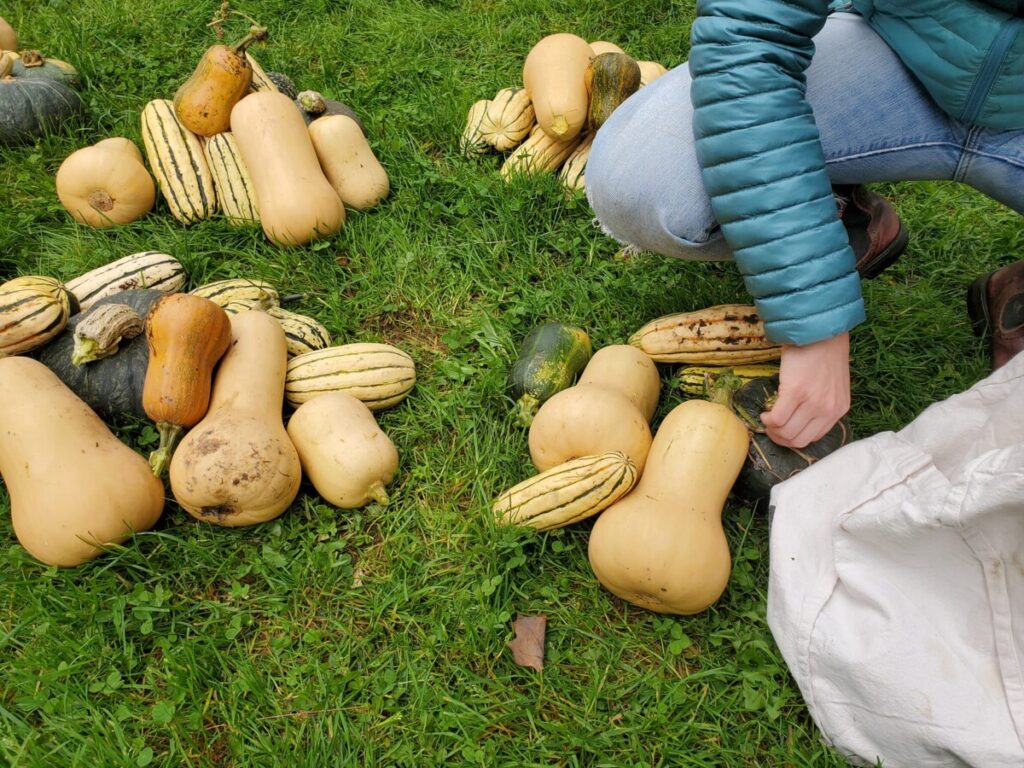 A gardener bags their share to take home and enjoy.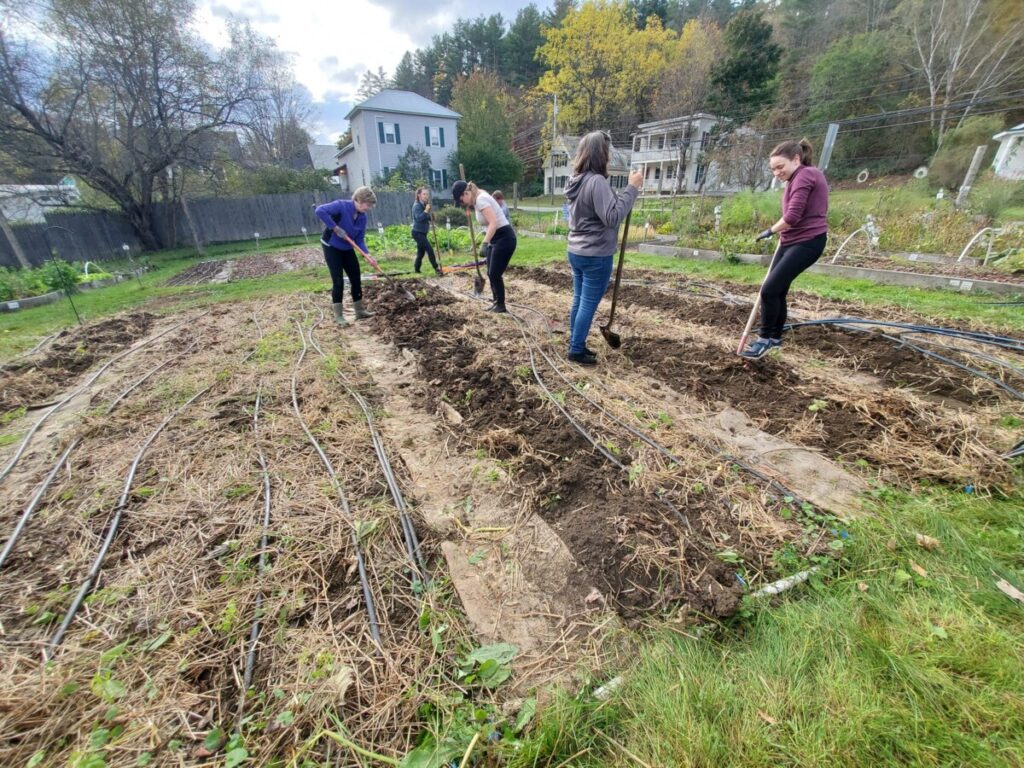 With the squash beds empty, gardeners turn over the rows. This is where we'll plant garlic in a few weeks for harvesting in 2024.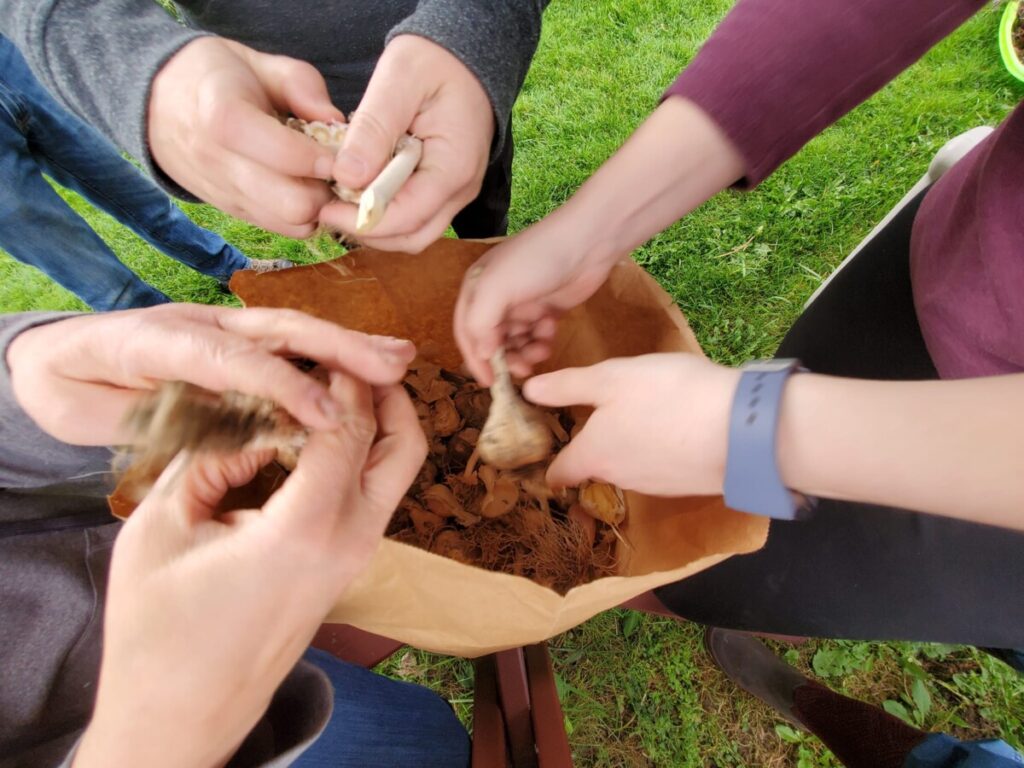 From garlic harvested earlier this season, gardeners break up the heads into seeds, aka cloves.