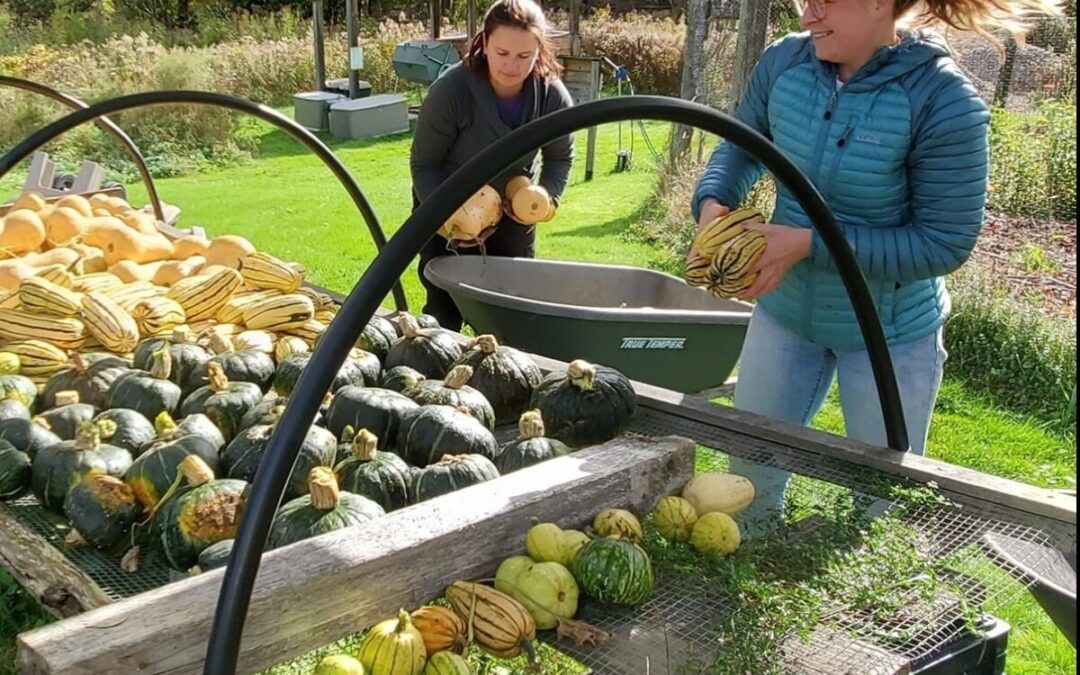 Winter squash harvest day comes before the first frost or after the squash have stopped maturing in each day's reduced sunlight and warmth. Gardeners harvested the squashes for sorting and distribution then pulled up the vines, which went onto the garden waste...
read more
What else is growing at the garden?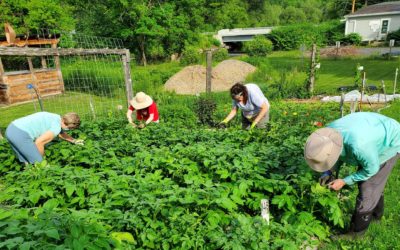 "Celebrating" might not be the best word, but gardeners who tackle garden pest management are enthusiastic. Tomatillos attract three-lined potato beetles. They're easy to spot, but they're fast and hard to catch. The pest team leader recommends H20 gloves, one of...
read more