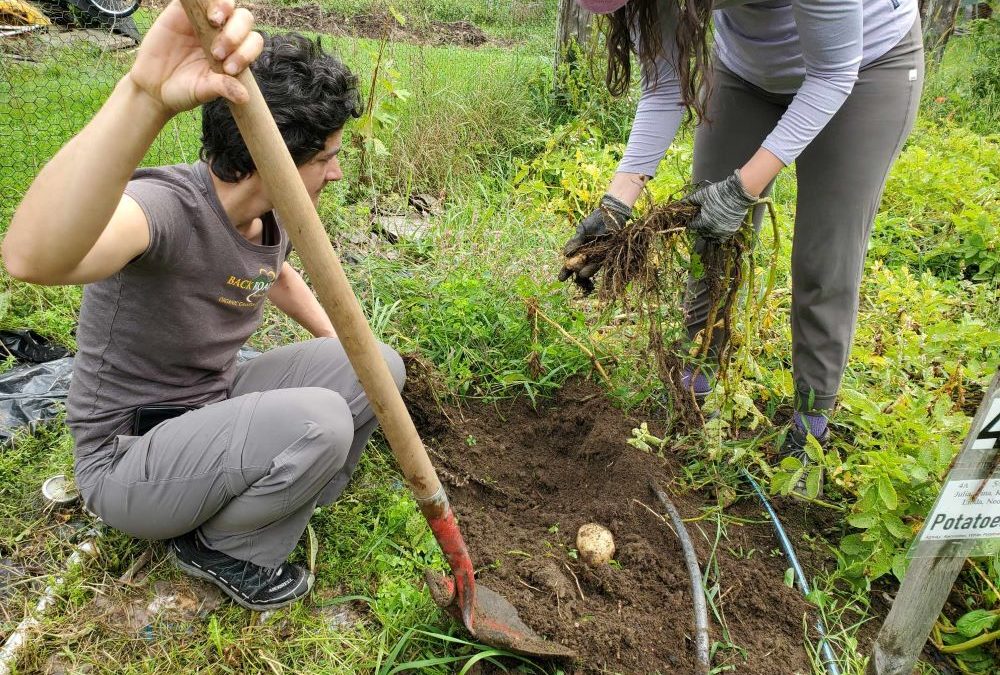 Potatoes are one of the crops we harvest all at once and divide among gardeners. The others are edamame, garlic, onions, and winter squash. Other share-divided crops, when we grow them, include Brussels sprouts, seed pumpkins, and peanuts. Potatoes took up four short...
read more
What else is growing at the garden?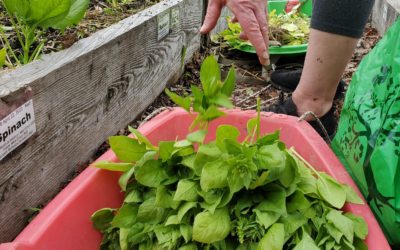 Each garlic plant is sending out a scape. Harvesting the scapes prevents the garlic from growing a big flower, which would draw energy away from the garlic bulb, our target crop. When the scapes are mature as in the photo, gardeners snip or snap the scape off close to...
read more