Every fall, we plant garlic from seed. A garlic seed is one clove of garlic. We harvest the crop the following season just after midsummer. Garlic is the one crop we save seed from for planting the entire next crop.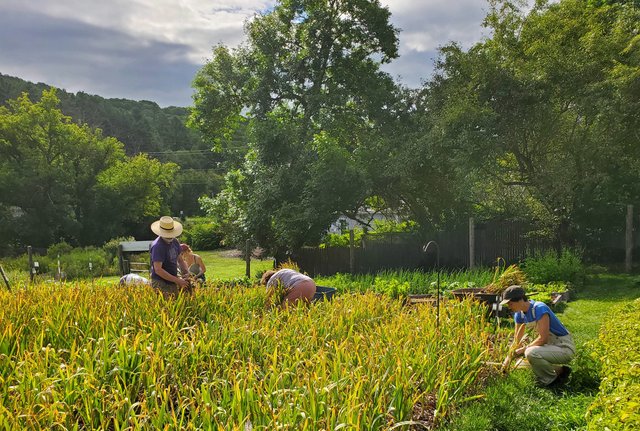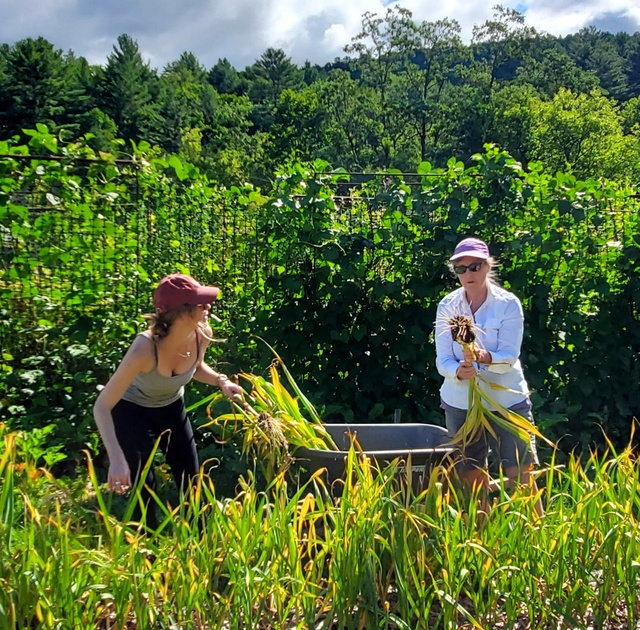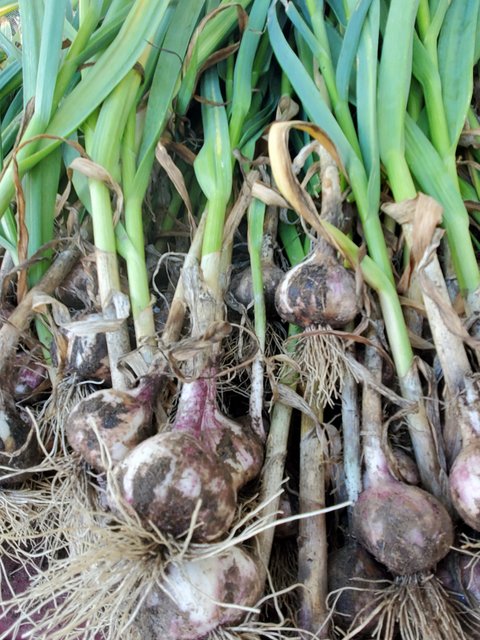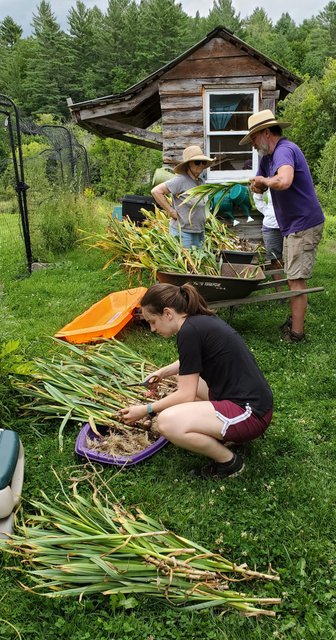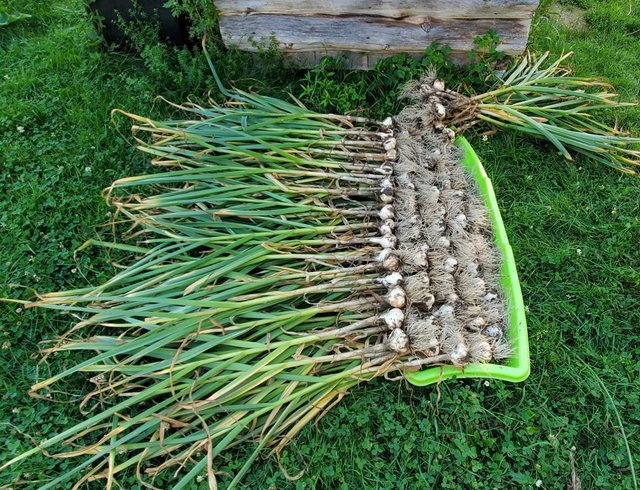 The seed garlic stays separated by variety so we can track what we plant where. These photos show about half of our seed stock.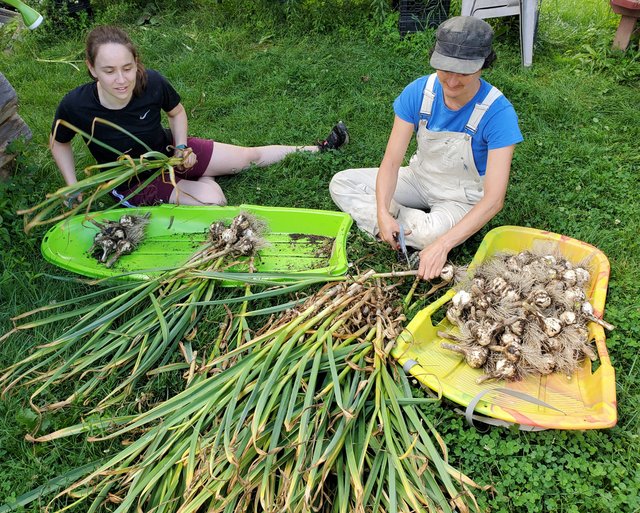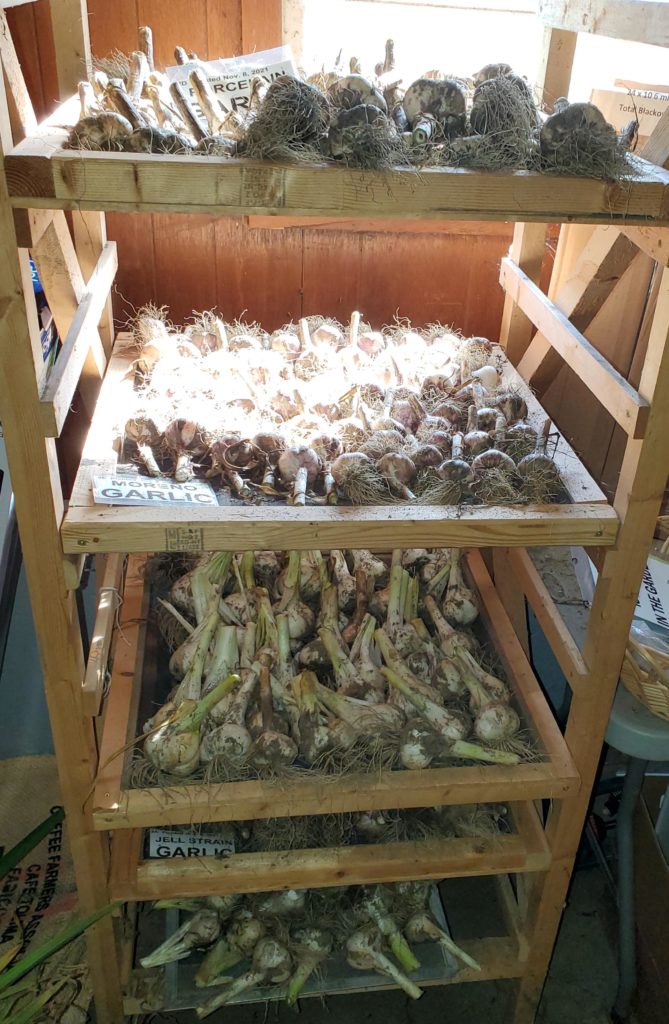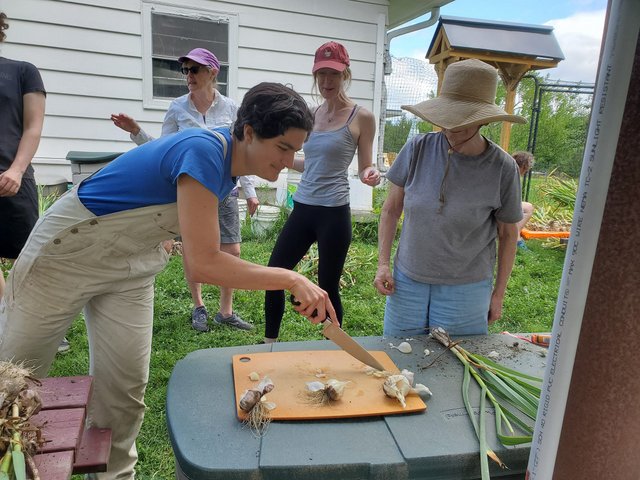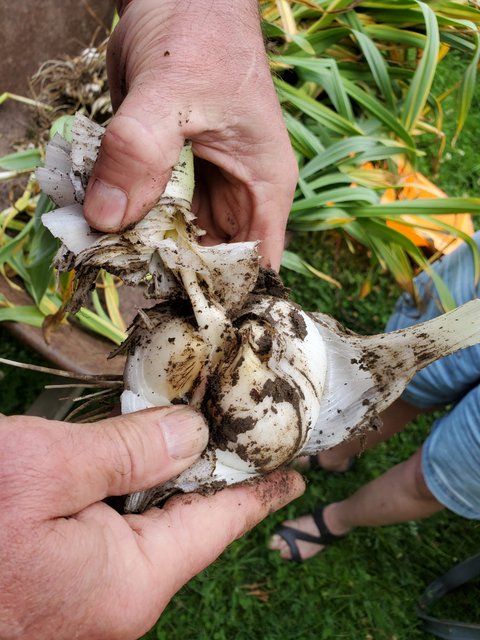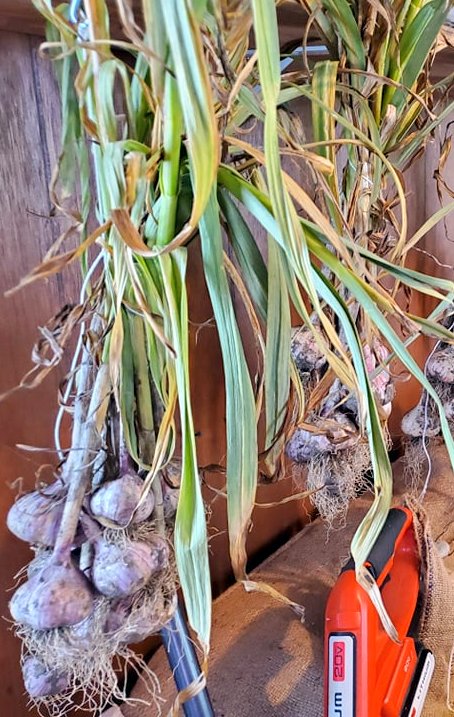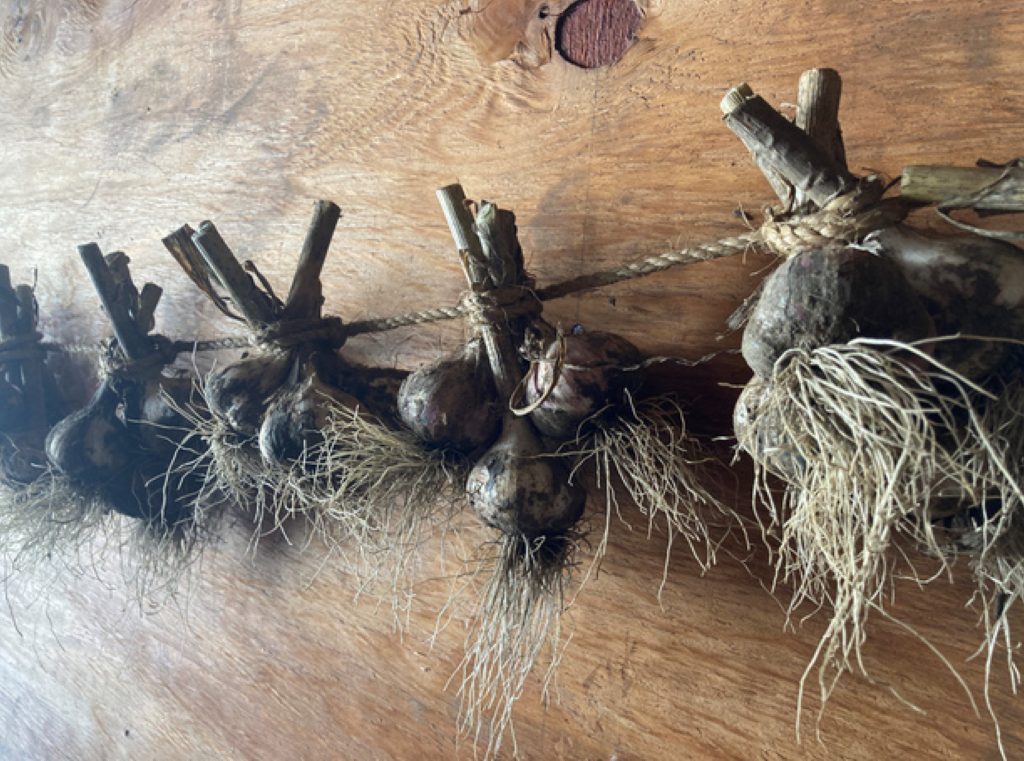 Whether to clip or retain the leaves is a matter of preference as well as plant health. A pest with increasing presence in the Northeast is the leek moth, which gardeners here are trained to address. Leek moths enter garlic plants from the top and eat their way down toward the head. Harvesting garlic earlier and clipping the leaves—at least all the leek-moth-affected leaves if not all of them—ensures that gardeners, not just leek moths, get to enjoy this delicious, nutritious crop.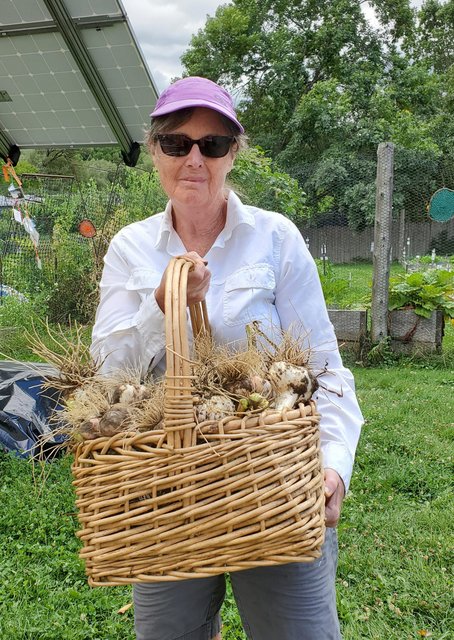 Gardeners take home their shares. What do they do with all that garlic? Methods include using it fresh—simply peel the fresh garlic and prepare it as usual, raw or cooked—delicious! Hanging garlic, as in the previous image, and allowing it time to cure (dry and harden) extends its life and sharpens the flavors. With this large a garlic share, gardeners may need to plan for even longer storage. Peel the fresh cloves and freeze them in air-tight containers. Defrost for the usual uses for months and months to come. Or peel cloves, submerge them in a jar of salt brine, and enjoy sparkling-fresh lightly pickled cloves for months. Or, since basil and other herbs and flavorful greens are abundant, make piles of pesto, eat as much as you can, freeze the rest in ice cube trays, pop the cubes into air-tight containers, and freeze for a year of summer tastes long into the winter.